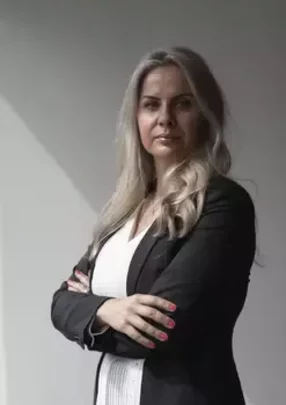 Sanja Cancar-Todorovic
Enterprise Procurement, Outsourcing & Vendor Management Leader at Home Trust
Sanja Cancar-Todorovic talks about diversity and why balance is best for productivity
Following a career that saw her spend 18 years in the male-dominated telecommunications industry, Sanja Cancar-Todorovic is no stranger to a skewed diversity balance.
But rather than simply enduring the status quo, she is determined to bring about fresh change in her latest role at Home Trust, Canada's largest independent trust company that offers a wide range of financial services including deposits, residential mortgages, commercial mortgages, and payment cards.
"I head up the Enterprise Procurement Outsourcing and Vendor Management team here at Home Trust," she explains, when asked to define her current role. "My team is driving enterprise procurement, contact centre outsourcing, and third-party risk management strategies to create value across the organisation while influencing buying behaviours and processes consistent with our policy, risk appetite, business strategies, best practices, all while mitigating the risks to the organisation."
Her work in the telecommunications industry has shaped her decision approach to procurement because 11 out of the 18 years were spent specifically in strategic sourcing, outsourcing, and vendor management.
Women in Procurement
Though she feels lucky that her current role allows her to amalgamate all of her 20 years of experience, best practices, and lessons learned, into one role, Cancar-Todorovic says she never felt that her performance in the workplace was disadvantaged.
She also takes a pragmatic approach to her environment, seeing it as an opportunity to make headway in a challenging setting. "I think the trick to that is really not to take things seriously and personally, and really use every interaction as a learning opportunity from which you can grow and ultimately win over your audience.
"But do I feel that my career progression would have been accelerated if I wasn't a woman? I'm going to have to say, yes, but that's not a procurement thing, that's a society thing."
Having a family was never up for debate for Cancar-Todorovic. She wanted to be both a mother and a respected corporate professional. She has certainly achieved that goal, but it hasn't been an easy ride. "I could objectively say that, even if you take few weeks off after having a child and you come back to your role, you still feel you need to prove yourself all over again," she explains.
Ultimately, she puts a lot of that down to 'unfair human nature. "If you're out of sight, you are out of mind, and sometimes that translates into delayed career growth. If I could do it all over again, would I change anything? Absolutely not!"
She adds, "I think people need to measure their happiness by how fulfilled their life is. And personally, I don't know that I would be able to ever feel fulfilled without having my family."
Read the full story HERE.