9,000 jobs & £4bn from hydrogen economy in net-zero drive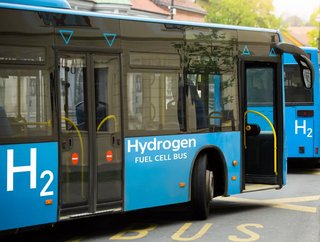 The UK government's plan for a world-leading hydrogen economy is set to support 9,000 UK jobs and unlock £4bn investment by 2030, in the race to net-zero
New jobs, huge sums of money in investment and new export opportunities will be unlocked through the UK government's plans to create a low carbon hydrogen sector.
The Hydrogen Strategy will push forward the commitments laid out in Prime Minister Boris Johnson's ambitious plan for a green industrial revolution, through setting the foundation for how the UK government will work with industry to meet its ambition for 5GW of low carbon hydrogen production capacity by 2030.
Hydrogen sector will move the UK towards net-zero
Additional measures range from:
A 'twin track' approach to supporting multiple technologies, including 'green' electrolytic and 'blue' carbon capture-enabled hydrogen production

Collaboration to develop a UK standard for low carbon hydrogen, giving certainty to producers and users that the hydrogen the UK produces is consistent with net zero, while supporting the deployment of hydrogen 

Undertaking a review to support the development of the necessary network and storage infrastructure, to underpin a thriving hydrogen sector

Assessing the safety, technical feasibility and cost effectiveness 

Launching a hydrogen sector development action plan in early 2022, setting out how the government will support companies to secure supply chain opportunities, skills and jobs in hydrogen
Hydrogen renewable energy could provide a third of the UK's energy
Business & Energy Secretary Kwasi Kwarteng is excited for the future of the UK's green energy.
"Today marks the start of the UK's hydrogen revolution", said Kwasi Kwarteng, Business & Energy Secretary. "This home-grown clean energy source has the potential to transform the way we power our lives and will be essential to tackling climate change and reaching Net Zero. With the potential to provide a third of the UK's energy in the future, our strategy positions the UK as first in the global race to ramp up hydrogen technology and seize the thousands of jobs and private investment that come with it."
Climate Change Minister, Anne-Marie Trevelyan, has big expectations for the green energy transition. 
"Today's Hydrogen Strategy sends a strong signal globally that we are committed to building a thriving low carbon hydrogen economy", said Anne-Marie Trevelyan Energy & Climate Change Minister. "[This] could deliver hundreds of thousands of high-quality green jobs, helps millions of homes transition to green energy, support our key industrial heartlands to move away from fossil fuels and bring in significant investment."
Business leaders, such as Dr Graham Cooley, CEO of ITM Power, sees the Hydrogen Strategy as a strong win for British workers. 
"By supporting the creation of a UK home market, today's announcement is a very welcome step in helping British companies cement their positions as world leaders in hydrogen technology", said Dr Graham Cooley, CEO of ITM Power. "The industry needs a policy landscape in place that identifies priorities and support mechanisms for rolling out green hydrogen production in the UK and that's just what today's Hydrogen Strategy sets out. Green, zero-carbon hydrogen can abate greenhouse gas emissions from industry, transport and heat. It can be used to store our abundant renewable energy from offshore wind and longer term, be used to create export markets. This is a win for the UK's decarbonisation plans, a win for cleaner air and a win for British jobs."