Aggreko explains the top decarbonisation trends in mining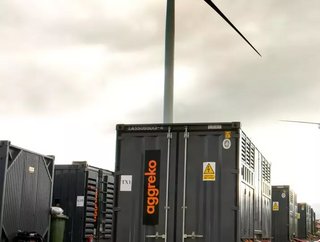 Rod Saffy, Global Head of Mining at Aggreko, share the top trends and tips for reaching net-zero energy consumption in the mining sector
COP26 provoked significant changes that affect the mining sector. Alongside the inevitable change to abolish the production of fossil fuels, mining companies are working to switch their energy sources and decarbonise their operations. 
Aggreko provides solutions to mining organisations to support their shift to lower-carbon solutions to decarbonise their processes. A great example of Aggreko's success is the supply of a solar and thermal hybrid solution to a remote gold mine in Africa that was able to save 12%. A similar project the company worked on was a solar and thermal power system for an open-pit mine in Chile, Salares Norte. 
'It is a ground-breaking solution designed to provide power for the entire mine, which sits at an altitude of 4,500m in the Andes mountain range and is 190km from the nearest town', says Rod Saffy, Global Head of Mining at Aggreko. 
'Once complete the hybrid power plant is expected to achieve $7.4 million in cost of energy savings over the next decade a further $1.1 million in carbon tax offset over the life of the mine, in addition to 104,000 tonnes of carbon emissions savings. [...] The system will surpass the Chilean government's environmental standards as well as Gold Fields' requirement for a minimum of 20% renewable power generation for mining operations'.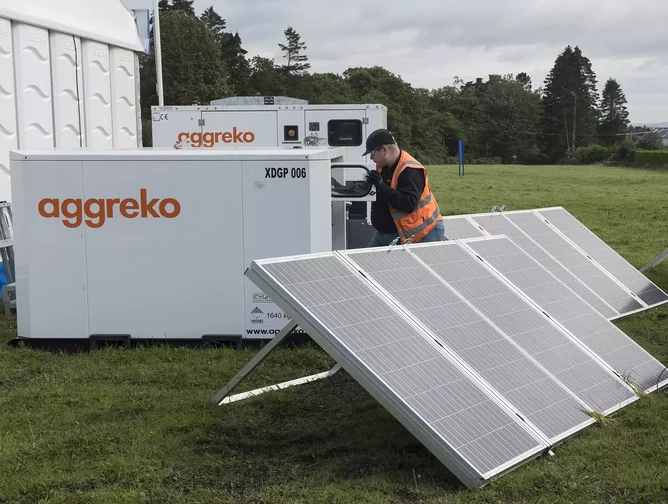 The future of sustainability in the mining sector
Saffy also explains what the mining sector will see over the next 10 years with the implementation of biofuel, hydropower, energy storage and gas generation with a hybrid renewable system. The company is also developing mobile wind solutions and solar and tidal wave solutions that are re-deployable. 
Aggreko is also developing extensively its hydrogen energy capabilities with testing underway at two European sites where it is working with partners and lead customers to trial hydrogen generators and hydrogen fuel cell battery power. 
'It's a very exciting time in the mining sector, and it will be amazing to see the innovations presented during the next few years as miners and energy companies collaborate and come up with new ideas for a greener future. [...] The key though is to start now – you can embrace renewables now into your energy mix because, done correctly, cost and emission savings can be greatly reduced without compromising reliability', says Saffy. 
Key sustainability trends in mining
We know what Aggreko does, but what are the key trends that the company has seen in the mining industry? 
Hybrid power generation
Many projects require a combination of renewable energy solutions like thermal energy and battery storage, which overcomes the barriers in places at remote working locations. Once solar and wind power solutions are installed, site running costs are usually lower and emissions are reduced. 
Virtual gas pipelines
An alternative to diesel and oil power generations, gas is cleaner and cheaper than conventional fuels. This solution is particularly suitable for sites with limited access to resources.
Renewable energy sourcing 
Reliability can be a challenge with wind and solar systems, but once installed they can provide renewable energy solars in remote locations. Batteries are also required to ensure that any potential downtime is not detrimental to production.
• Join global business leaders and sustainability experts taking meaningful action at Sustainability LIVE, held at Tobacco Dock, London, 23-24 February 2022. Register to attend today! Click here to learn more.