Ant Group announces carbon neutrality in overall operations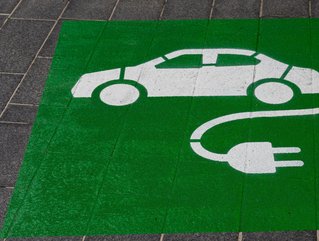 The accomplishment was made possible by Ant Group's adaptation of green computation in its operations and more environmentally-friendly workforce policies
The Ant Group, parent company of renowned Chinese mobile payment service Alipay, announced that its operations had achieved carbon neutrality in 2021, aligning with Scopes 1 and 2 as well as fulfilling its commitment to achieving net-zero carbon emissions by 2030.

The emissions figures in 2021 are certified by the China Environmental United Certification Centre, an independent certification body with CDM/CCER DOE qualifications, which claims the company saved 37,909.87 tonnes of CO2e. The numbers are equivalent to removing 15,000 cars from the road each year, presuming each car travels 12,000 kilometres per year and emits 0.203 kilogrammes of CO2e per kilometre.

The CEC utilised Carbon Matrix, AntChain's very own SaaS product that helps companies and organisations monitor and accredit corporate carbon emissions on the blockchain, to back up its findings.

Setting the path to carbon neutrality by 2030
The Ant Group announced in 2021 that it would become carbon neutral by 2030 and pledged its support to reduce emissions, thus setting out a specific carbon neutrality framework. The company will achieve net-zero carbon emissions across several scopes.

Scope 1 refers to direct emissions from the use of fossil fuels from Ant Group-owned or controlled sources. Meanwhile, emissions, based on Scope 2, are those caused by the purchase of electricity and the use of heating or cooling networks. Scope 3 includes all the other carbon emissions produced across Ant Group's value chain, including the use of data centres, business trips, and daily commute programmes offered by the company.

Last year, the Ant Group was able to achieve approximately 82% of Scope 3 by reducing a total of 36,241.27 tonnes of CO2e, of which 29,591.48 tonnes were attributed to the use of green computing technologies.

The Ant Group has been promoting and implementing green computing technologies in its operations since 2019. This included cloud-native time-shared scheduling, AI-based auto-scaling, and the OceanBase enterprise-level distributed relational database.

Free patent access to green computing technologies to bolster low-carbon innovation
As discussed above, Ant Group's success in reaching carbon neutrality in its operations was supported by green technologies. The company has joined the Low Carbon Patent Pledge, which aims to make specific green computing patents accessible and affordable to low-carbon innovators worldwide.

On World Earth Day 2021, tech companies such as Microsoft and Hewlett-Packard launched the Low Carbon Patent Pledge, which is said to be the world's most important low-carbon patent organisation. This pledge requires that any individual, business, or organisation in the world be able to use these patents for free to bolster energy conservation and emission reduction.