Aviva increases its investment in its ESG profiling tool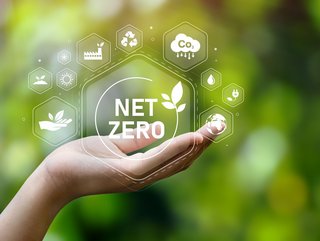 Announced by Aviva & FNZ the two organisations have committed to further enhancing their ESG profiling yool increasing their investments in sustainability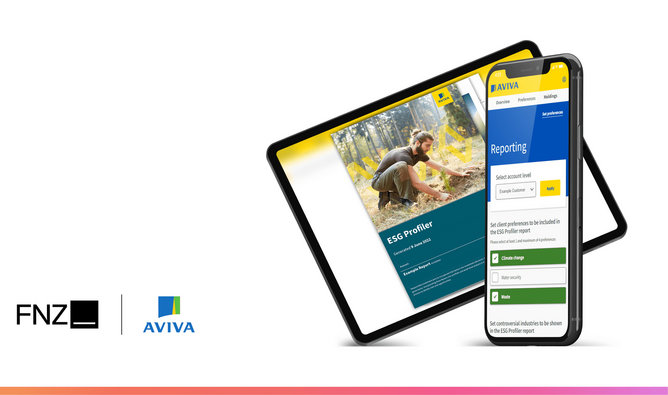 Announced by leading financial services organisations - Aviva and FNZ - the two have made further investments into their ESG profiling tool. Located on the Aviva Advise platform and powered by FNZ Impact, the solution, known as ESG Profiler, will now offer:
A downloadable customer report
The ability to include ESG factors in client conversations
The addition of air pollution as an ESG-focussed preference taking the total to nine
"We are delighted to continue our delivery of the enhancements to the ESG Profiler tool, based on feedback we've been getting from advisers. In particular, as well as the addition of the further preference, we believe that the client report will add considerable value to the conversations advisers are able to have with their clients," said Al Ward, Head of Platform at Aviva.
Launched in October 2021, the tool provides its users with a market-leading proposition that profiles investments made against independent ESG metrics. This enables the users to have informed conversations with their suppliers.
Topics suppliers can be reviewed on include:
Climate change
Women in leadership
Water security
Waste
Deforestation
Human rights
Recycling
Corporate governance
Air pollution
Other exclusionary filters include adult entertainment, alcohol, controversial weapons, gambling, tobacco and fossil fuels.
"Our recent research with lang cat showed that although over a third of advisers say that adding value to their relationships with their clients is the biggest motivating factor in having ESG discussions, 48% of advisers do not conduct these retrospective reviews. Using the ESG Profiler tool with this output is a good way to enable those conversations, and add value to existing, as well as new, relationships," said Ward.
Vian Sharif, Head of Sustainability at FNZ added: "Providing people with the required information and ability to invest in the things they care about, on their own terms, is key to FNZ's mission of opening up wealth. We are proud to be furthering this mission through our strong partnership with Aviva. The latest enhancements to Aviva's ESG profiler powered by FNZ Impact will allow for more meaningful engagement with clients around their ESG preferences and better support advisers to adapt to growing investor interest in this space."

Aviva Sustainability Ambition
Launched in March 2021, Aviva's Sustainability Ambition focuses on three key areas:
Acting on climate change
Building stronger and more resilient communities
Embedding sustainability into the business
At the same time, the financial services organisation announced its plan to achieve net zero by 2040 - the first major UK financial services company to do so. The organisation's ambitions will target emissions produced not only by themselves but its suppliers by 2030 and its customers and shareholders by 2040.
"We will continue to work with FNZ and invite feedback from advisers to further develop our ESG services. We are already exploring a number of additional options, including tools to ascertain the ESG impact of changing a customer's holdings, and adding 'Impact over time' to the tool so a user can understand not only the current view of a metric but how that holding is trending," concluded Ward.