The building industry & the road to carbon efficiency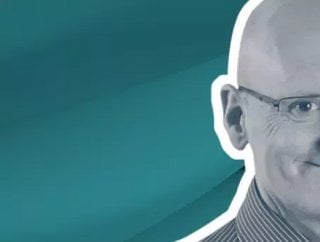 Don McLean, CEO of IES, discusses how the building industry can utilise digital twin technology to decarbonise the built environment & reach net zero
Following the new Systems Change Lab report, the building sector was shown to be failing in reaching net zero by 2030. Don McLean, CEO of Integrated Environmental Solutions, discusses how the building sector can tackle climate change. 
IES was founded in 1994, is headquartered in Glasgow and creates development software simulation tools for architects and engineers, to propel the design, development and management of sustainable buildings.
Maintaining energy efficient buildings 
The findings from the New Systems Change Lab report, showing that the built environment sector in the UK is 'well off track' meeting the target necessary to limit global warming to 1.5 degree Celsius by 2030, are extremely worrying.  
The built environment accounts for 40% of the UK's total carbon footprint due to high and often wasteful energy use in buildings, so it's clear we need a real push to raise awareness of not only the nature and scale of the task ahead amongst those working in the sector, but also the tools we have at our disposal that can quickly make a tangible difference.
Designing and constructing more energy efficient buildings going forward is of course essential, but as 80% of buildings that will exist in 2050 have already been built, it is even more important to put focus on improving the carbon performance of existing buildings.
Net zero strategies and digital twin technology
Whilst thousands of businesses have announced ambitious net zero strategies, many are struggling with how to achieve these goals. Without the technology to effectively measure and analyse their buildings' usage, it is difficult to know where changes can and should be made. Many are wary of wasting money on adaptations that don't really make a difference.
This is where digital twin technology comes in, providing the ability to create virtual replicas of buildings which react as their real-world counterparts would. This allows for new systems to be tested first in the digital twin, showing how these improvements will reduce the carbon footprint of the physical version of the building. 
Once the costs and environmental benefits of new systems have been established virtually, it can then be decided whether to go ahead and implement the changes.
Stopping climate change with sustainable technology
The report suggests that the energy intensity of buildings needs to drop at a rate almost three times faster than now, so it's time to step up. 
If the industry is committed to changing for the better then it is integral that it sees the results of this report, and the many before it, as an opportunity to put sustainability at the heart of its operations, and position itself as a leader in the fight against climate change.
The technology that holds the solution is already readily available, it just needs to be utilised effectively.