Conflict over zero-emissions: Volvo Cars to leave ACEA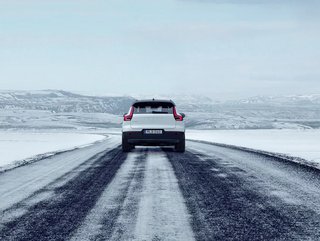 Volvo Cars says sustainability strategy and ambitions are not fully aligned with the European Automobile Manufacturers Association (ACEA) positioning
Swedish carmaker Volvo Cars is to leave the European Automobile Manufacturers Association (ACEA) by the end of 2022, citing differences between its zero-emission strategy and that of Europe's car lobby group.
Volvo has committed to having a fully-electric car range by 2030, much sooner than the European Union's proposal for an effective ban on fossil-fuel cars from 2035.
Volvo has been very vocal in its view that the industry should be moving more swiftly to zero-emission transport, but after the EU parliament voted in June in favour of the 2035 deadline, the ACEA said that "any long-term regulation going beyond this decade is premature at this early stage."

The Swedish carmaker's frustration is evident in the following statement: "We have concluded that Volvo Cars' sustainability strategy and ambitions are not fully aligned with ACEA's positioning and way of working at this stage. We therefore believe it is better to take a different path for now. What we do as a sector will play a major role in deciding whether the world has a fighting chance to curb climate change. We have one of the most ambitious plans in the industry, but we can't realise zero-emission transport by ourselves."

In a statement which some might say skirts around the issues, the ACEA would only say: "We acknowledge the decision of Volvo Cars to leave ACEA by the end of the year. We are in the midst of unprecedented change. ACEA will continue to drive Europe's ambitious mobility transformation, building on the industry's global competitive position throughout the transition. We remain committed to act as the voice of Europe's car, truck, van, and bus makers, working hand-in-hand with all relevant partners and stakeholders."