Early-stage building analysis supports net-zero target
By Richard James, Qualified Architect and Business Development Manager at IES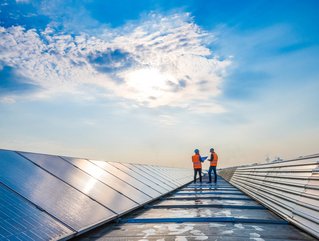 Richard James discusses the importance of early-stage building performance analysis in reaching the net-zero emissions target, for sustainable architecture
With the built environment accounting for nearly 40% of global energy-related carbon dioxide emissions, pressure is mounting on architects and designers to play their part in the fight against climate change and help to decarbonise the built environment.

RIBA has set out its 2030 Climate Challenge, supported by its Sustainability Outcomes Guide to provide a framework for architects to demonstrate their commitment to helping to reach net zero. If practices can meet the climate challenge targets around operational energy, embodied carbon, portable water use and health and wellbeing, they will be playing their part in addressing the climate crisis. More than 300 practices have already signed up to the challenge.

However, the operational performance gap - the disparity between the predicted energy performance of a building and its actual in-use performance - may hinder efforts to achieve net-zero. To eliminate the chance of a gap and reduce the overall energy and environmental impacts of buildings, architects need to be using performance modelling tools from the earliest design stages.

The importance of embedding building performance considerations

Using building performance studies on projects is vital for enhancing building performance and quality. It helps clients to improve their briefing process, contractors to improve their build process and prevents mistakes from being repeated again in the future. However, it's crucial that these performance considerations are implemented into the process right from the pre-design stages and on into operation.

Building performance is no longer someone else's problem, and incorporating it as early as possible has a number of benefits for the design team, other stakeholders, the client and the eventual occupants of the building.

Improving building performance and closing the performance gap is essential to achieving net-zero buildings. This means a shift to performance-based design, opposed to compliance-based design. It's in the interests of architects to embrace performance modelling from the earliest stages, as it makes their task of designing low energy, low carbon buildings easier, enabling them to better meet evolving client demands, achieve climate and energy targets and demonstrate a real commitment to taking part in the fight against climate change.

The client can benefit from reduced costs, as building performance analysis improves accuracy and reduces the chance that there will need to be expensive modifications made to a building later down the line. Although getting to grips with new modelling software and using it for analysis may take some time, it's still less time-consuming to get a building right the first time and not have to go back to make corrections. Additionally, a more energy-efficient building is likely to cost less to operate in the long run, meaning further savings.

Occupants will also benefit from a better experience as a result of elements that may be incorporated in a building design to improve building performance, such as enhanced thermal comfort, maximised use of daylight and improved ventilation.

The Architects Declare Practice Guide recommends assigning a Building Performance Champion from the outset of the project for the tracking of data (design and construction), collection (post-completion) of energy data, indoor environmental quality, and embodied carbon (as-built) and occupant satisfaction survey data. A Building Performance Champion would ensure that building performance remains a consistent priority and enhance communication between all stakeholders, across the whole building lifecycle. Communication is essential if modelling processes are going to work efficiently, and it will take the collective efforts of all those involved to ensure that the building meets its performance targets.

The power of performance modelling tools

There are now a range of building performance evaluation tools and techniques specifically designed to meet sustainability challenges, such as RIBA's 2030 Climate Change. For example, a model of a building can be created to analyse how a design will perform against different targets, meaning the design can then be refined to meet the desired outcomes. These tools have the ability to provide building performance data for use across a building's whole lifecycle, providing feedback at every stage and enabling architects and all those who come after, to meet sustainable design goals.

Performance evaluation tools allow architects to test the feasibility of their design ideas, before even putting pen to paper. This means that they can analyse multiple sustainability metrics such as operational and embodied energy, health and wellbeing metrics, potable water use and recycling and renewable energy generation, among a plethora of other factors. As a result, early-design stage decisions are informed and backed up by data, reducing or even eliminating the chance of a performance gap, and resulting in a much better quality, more energy-efficient building.

It's clear that to design low and zero-carbon buildings, we need to change tact, moving away from traditional practices, towards embracing the technology which allows for much more accurate and efficient design. This allows architects to maintain core control over critical design decisions, as well as deliver on demands for energy and carbon-efficient buildings, that don't cost the earth.

Conclusion

In an industry where sustainability has moved further up the priority list, architects need to ensure that they are familiar with the technology that enables them to get rid of the reliance on predictions and access data to make informed design decisions and improve energy performance. This will allow them to meet increasing demands from clients, and create sustainable, low carbon buildings that are the future of an environmentally friendly built environment, without compromising on design.

Architects and governing bodies are now recognising that if we are serious about delivering a step-change in sustainability, we cannot continue to allow the use of predicted outcomes as the absolute measure of project success. To help our buildings become part of a zero-carbon future, architects must step up to the performance challenge.