Education is key in the fight to combat climate change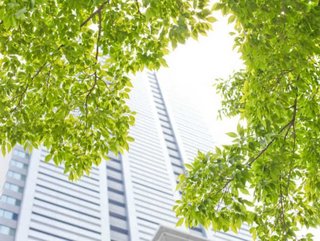 Going Green is an important new initiative, says Dr Paul Beers, low carbon and sustainable operations consultant and lecturer at The University of Derby
With the aim of simplifying sustainability for people's lives, homes, businesses, and the public sector, Going Green will launch at The Houses of Parliament on 19 July.
The event, which will be attended by MPs, climate and sustainability experts along with the heads of several leading sustainable organisations, marks the first in a series of launches for the organisation, which will also be introducing a grants team, helping businesses to access the grant funding needed to help them decarbonise.
Speaking to Sustainability Magazine ahead of the launch, Dr Beers said: "Education is key in the fight to combat climate change because knowledge and understanding empowers people to make informed decisions on how they can support a sustainable, environmentally conscious future."

Going Green Academy in Autumn launch
The Going Green team is founded by a small group of business and tech experts and led by Dr. Paul Beers, a low carbon and sustainable operations consultant and lecturer at The University of Derby Online, where he teaches a MSc in Sustainability and Environmental Management.

"Today, education starts in the classroom and is a life-long commitment as our knowledge of sustainability and the impact we have on our climate increases. Advances in technology and the development of new ideas happen so quickly in the modern world that all of us are learning new things constantly," said Beers. "All of us will have to make changes as we move towards meeting the net zero target in 2050. Going Green will support people to change by being a source of up to date and easy to understand information on the choices that can be made."

Initially, Going Green will launch as an information platform, with the Going Green Academy being introduced in the Autumn. The academy will include a suite of online training courses designed for individuals, businesses, and the public sector, created with a community of teachers and educators.
Despite the political location for the launch event, Going Green is a non-governmental organisation which is not aligned to any political party, stating that the health of the planet we live on, "should not be subject to partisan politics".

The site will launch on 19 July.