Fortune favours the brave as Locavore aims to sustain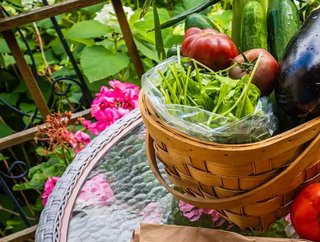 Scotland's maiden social enterprise supermarket has grand expansion plans as popularity grows
Locavore, based in Glasgow, is determined to become the catalyst for a more sustainable local food ecosystem – one which improves not only the local economy but the environment and surrounding communities.
The company is Scotland's very first social enterprise supermarket and has already raised £850,000 in funding to support expansion plans as demand for local, zero waste foods grow.
Locavore opened its first store ten years ago, and three further shops have followed. Meanwhile, it has also developed market gardens, started a veg-box scheme and increased engagement between people, where they live and the source of the food they consume.
Locavore currently serves 15,000 customers every month in its shops, while also delivering 7000 veg-boxes throughout central Scotland. It also employs almost 90 people and has an annual turnover of around £4.3 million.
The new investment will boost Locavore's ambitious plans over the next few years. Most significant among these is the opening of a further ten shops and the capacity to deliver 22,500 veg-boxes per month. It also hopes to form an infrastructure which upholds efficiency, increases sustainability and achieves the status of a carbon negative business.
Success will ensure Locavore doubles its headcount to 180 and multiplies its turnover to around £10m. Managing Director Reuben Chesters believes that the company can progress quickly: "This latest investment from SIS will help Locavore achieve its ambitions of becoming a leader on many new fronts, putting us in a position from where we can easily scale further and faster than we have ever done before."
"Within Scotland we'll be one of the biggest retailers, wholesalers and veg box schemes of our kind with an important position to play in development of the organic market. We'll also be a model for how to do business properly, a leading social enterprise and a more prominent and influential voice calling for a fairer and more sustainable society," he added.