Frito-Lay reduces emissions by adopting a Ford EV fleet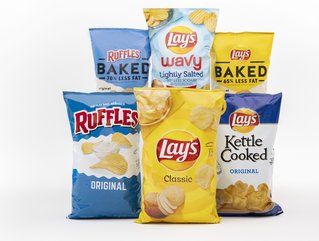 As Earth Day approaches, Frito-Lay announced its debut pilot of electric vehicles to achieve net-zero emissions, aligned with its sustainability goals
There are often mentions of the major automotive manufacturers, particularly when discussing electric vehicle (EV) adoption. But, with all emissions scopes considered, these large carmakers are also supporting net-zero emissions, upholding the sustainability strategies of their non-automotive clients.

Frito-Lay, a subsidiary of PepsiCo, announced its efforts to decarbonise its fleet for the delivery of its goods. This initiative will take effect in the summer of 2022 when the company will receive 40 Ford eTransit trucks to deliver products locally.

"Frito-Lay is committed to having an impactful, growing footprint in the communities where our employees live and work," said Laura Maxwell, Senior Vice President, Supply Chain, PepsiCo Foods North America.

"The Dallas Fort-Worth community is very important to Frito-Lay: it is where we are headquartered, and where we employ 6,500 employees, many of whom live in Carrollton."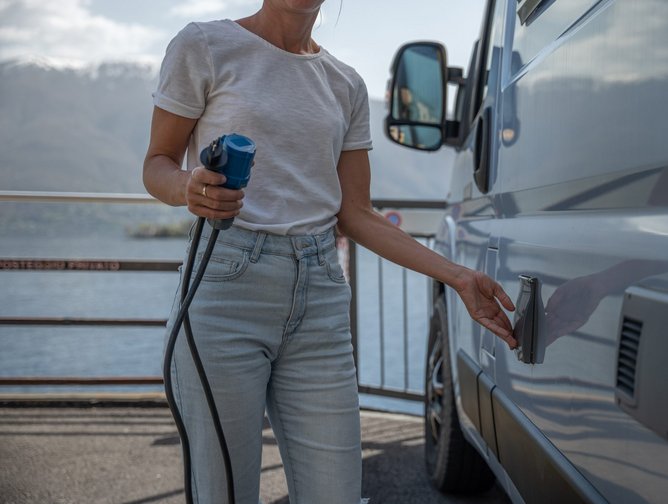 What emissions reduction can Frito-Lay expect?
Switching part of its fleet to all-electric will allow Frito-Lay to reduce its greenhouse gas (GHG) emissions in Carrollton, mitigating approximately 390 metric tonnes per year. But this isn't the only initiative in place to achieve its net-zero goal as the organisation is further implementing a nationwide use of Renewable Compressed Natural Gas and other low-emission vehicles.
Erin Rineheart, Carrollton City Manager, expresses excitement for the initiative to take place.
"Carrollton's vision is to be the community that families and businesses want to call home and we love to learn about businesses supporting the City of Carrollton," Rineheart says.
Frito-Lay's people and a sustainable future
The company's net-zero strategy is but a fraction of its wider commitment to both communities and a healthy planet, which it recognises as it honours Earth Day with its EV adoption. Frito-Lay directs its efforts toward a sustainable food system, by developing its methods of procuring ingredients and transporting goods with minimal impact on the planet.
The subsidiary company also echoes the goals of its parent organisation, PepsiCo, and operates based on the key principles of the group.
"Frito-Lay recognises our opportunity to utilise our size and scale to advance technology throughout our supply chain while reducing environmental impacts as we move our products more sustainably with a goal to achieve net-zero emissions by 2040," says David Allen, Vice President of Sustainability, PepsiCo Foods North America.
"The implementation of these 40 100% electric, zero-emissions route trucks is one of the many ways we're supporting our local community and committed to improving air quality and reducing Frito-Lay's absolute greenhouse gas emissions in the Dallas Fort Worth area."