Germany launches plans to cut emissions and boost renewables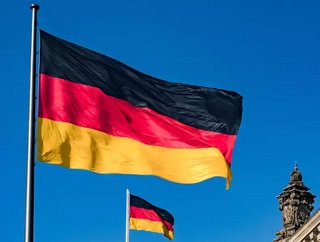 The German government has announced plans to increase the tender volumes for renewables including wind and solar projects to help cut emissions further
German Climate Minister Robert Habeck has announced the country's plans to further cut its emissions on Tuesday, citing a "drastic deficit" in the country's efforts in fighting climate change while also admitting that many of its 2021 targets were "significantly missed" and there is now a "gigantic" task awaiting.
Per December, Germany was certainly not on track to reach its 2030 climate and energy targets. While Germany had been leading in the use of renewables, especially wind power, its expansion has faced stagnation in the past few years as it still needs to reduce its CO2 emissions by around 40 million tonnes per year to meet its targets. Germany is expected to miss the target of 65% renewables in the country's electricity consumption.
Germany's plans to cut emissions include the building of new wind and solar sites and a dedicated law
Habeck announced that the plans include the establishment of new sites for wind energy development and the passing of an "Onshore Wind Law", which will be presented in 2022. He asserted that wind energy, especially the one produced on the shores, is expected to remain the country's most important source of electricity and will be used as its primary weapon in achieving further emission reductions.
Germany will also revise its Renewable Energy Act (EEG) as a part of the "Easter Package" to further boost the expansion of onshore wind energy. According to Habeck, Germany plans to install up to 10 gigawatts of new onshore wind per year until the end of the 2020s, and as part of the Coalition Agreement, the German government will also increase its offshore wind target to 30 gigawatts by 2030.
The Easter Package will also include a law that ensures the expansion of the new wind energy development sites will not damage the environment and wildlife. 
Germany grabbed headlines after it announced a phaseout of nuclear power, with its final three plants to close in 2022. 
• Join global business leaders and sustainability experts taking meaningful action at Sustainability LIVE, held at Tobacco Dock, London, 23-24 February 2022. Register to attend today! Click here to learn more.