H2-Industries pioneers green hydrogen from organic waste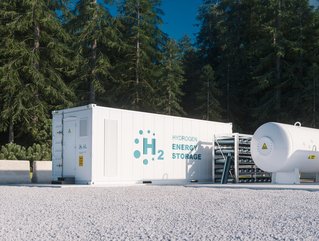 Michael Stusch, Executive Chairman and CEO of H2-Industries, discusses a breakthrough green hydrogen production model using sustainable organic waste
The ability to make a process sustainable and mitigate waste byproducts hinges on the application of circular economies. This could involve the reuse of packaging materials, creating products from recycled goods and components, or, in the case of energy, utilising organic waste as a feedstock for green hydrogen production.
H2-Industries is doing just that as it pioneers technology that is capable of doing so. Not only will the organisation's multimillion-dollar investment create more renewable energy, but it will also facilitate the capture of CO2 to achieve net-zero emissions.
What is meant by 'green hydrogen'?
To put this simply, green hydrogen is formed by using renewable energy sources — or 'green' energy as some might call it. The development of green hydrogen remains fairly low at present but is rising in popularity as industries like construction, agriculture, and transport, retain a high demand for hydrogen. As COP26 provokes a global acceleration in the adoption of alternative fuels — due to the impending abolition of fossil fuels — green hydrogen is a likely candidate for industries once it becomes a reliable source.
Producing green hydrogen for industries
Hydrogen is produced through the process of electrolysis, which separates the hydrogen and oxygen particles in water. This is the conventional method.
H2-Industries' proprietary technology to carry out the unconventional process of extracting green hydrogen; a process that uses organic waste materials like plastic, agricultural waste, and sewage. The process results in a liquid 'carrier fluid' (LOHC); its transportable state that can be moved similar to diesel or other liquid fuels.
Executive Chairman and Chief Executive Officer of H2-Industries, Michael Stusch says, 'This is an exciting opportunity and one that will take the tons of waste that collects in Egypt and turn it into green hydrogen'.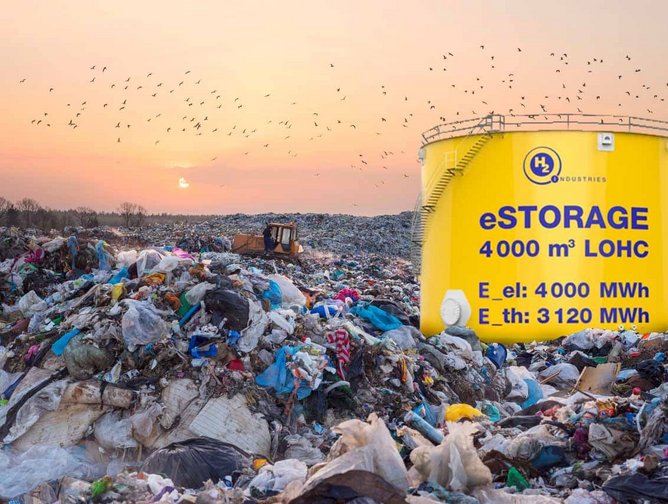 The organisation has received approval from the General Authority for Suez Canal Economic Zone (SC°Zone) to begin the development of a 1GW LOHC Hydrogen Hub at East Port-Said, a first of its kind.
Stusch has also recognised the significance of the project that will reuse around four million tonnes of organic waste and non-recyclable plastic materials each year while in operation. 'The Waste-to-Hydrogen plant is a breakthrough in making green hydrogen economically viable, helping not only reduce global CO2 emissions but also reducing the pollution and impairment of water resources in the country'.
The Suez Project is also expected to produce around 300,000 tonnes of green hydrogen per year, which proves to be a more cost-effective alternative to fossil fuels.
• Join global business leaders and sustainability experts taking meaningful action at Sustainability LIVE, held at Tobacco Dock, London, 23-24 February 2022. Register to attend today! Click here to learn more.