How consumer goods multinationals add star power to the SBTi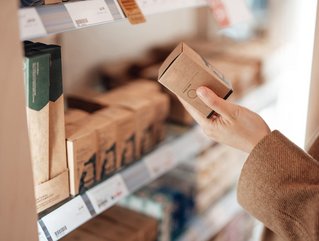 The introduction of the Science-Based Targets initiative (SBTi) marked a shift away from the ability for companies to easily get away with greenwashing
Born out of a collaboration between major international organisations and nonprofits, the stated goal of the SBTi is to show companies best practises for curtailing emissions and provides them with resources, advice and data on how to achieve net zero. It helps them set targets, meet them and articulate how they are going about it.
Calls for sustainability have regularly come hand-in-hand with corresponding calls for accountability from those making commitments as well as those avoiding them altogether. The 2020s is a new era, however, where even the holdouts are accepting that change is happening and will need to happen, wholesale.
We wanted to put a spotlight on one industry in which the SBTi focus on emissions as well as plastics, waste, recycling, pollution, community welfare, supply chain accountability, and customer welfare are all relevant: consumer goods.
We will take a closer look at three major multinationals: what they have pledged and what they are doing. The three companies cover an enormous range of products and maintain sales and supply chains on every continent and in even the most remote regions. This is not meant as an exposition of the consumer goods industry but rather a snapshot of what different companies, headquartered on different continents, are doing. More importantly, it is a picture of the public commitments and statements they have made.
Procter & Gamble is headquartered in the United States, Unilever in London and Shiseido in Japan. All three have committed to the SBTi and all produce world-famous products and brands that are part of everybody's daily lives. Understanding how they are aligning themselves and their brands with the SBTi is crucial to both informing projections and making predictions about consumer behaviour in the coming decades.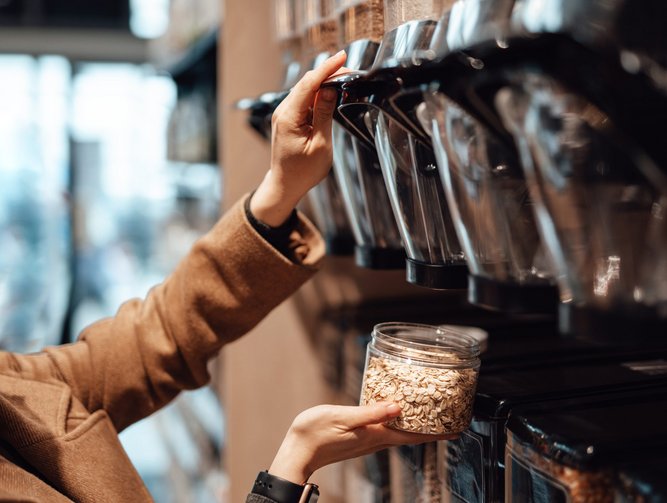 Procter & Gamble
P&G's Chief Sustainability Officer is a major figure in global corporate sustainability and was featured in our Trailblazer section earlier this year. Virginie Helias has spent her entire career at the Cincinnati-based multinational and landed her first sustainability role by creating and pitching the job to the CEO a decade ago.
Helias told French financial daily Les Echos in a 2017 interview that P&G had rejected industry greenwashing and planned to stay firmly to a course to sustainability informed and measured by science, saying (in French), "At P&G, we've never done 'greenwashing'. We have a culture that is both factual and scientific: we would never have entered the topic of sustainable development if we did not have scientific arguments."
In September last year, P&G announced a comprehensive plan to "accelerate action on climate change".
"We are fully committed to use P&G's innovation and ingenuity to unlock new solutions to address climate change," David S. Taylor, Chairman, P&G President and Chief Executive Officer said at the time.
The company submitted its progress to the SBTi and committed to reducing emissions from its operations by 50% and across its supply chain by 40% by 2030, as well as drawing 100% of the energy used by its manufacturing sites from renewable sources. The goal for 2040 is to be net zero across its entire supply chain.
P&G is also a founder and member of the Renewable Thermal Collective and part of the 50L Home Coalition. Its portfolio of products includes Ariel, Pantene, Bounty, Charmin, Crest, Fairy, Febreze, Gillette, Head & Shoulders, Lenor, Olay, Oral-B, Pampers, Tide and Vicks.
Unilever
Unilever is pursuing an aggressive and ambitious route to net-zero emissions across Scopes 1, 2 and 3 by 2039 - a pointed strategy to beat by 11 years the target set in the Paris Agreement.
Thomas Lingard, Unilever's Global Director for Climate and Environment says "Science-based targets set the basis and guiding principles for all climate action strategy at Unilever. All our brands are covered by our overall targets, and some have also set themselves individual science-based targets that go beyond our overarching goals."
The firm's focus for this decade and the 2030s is on reducing emissions rather than carbon offsetting and it aims to have halved the carbon footprint of its products in 2010 by 2030. It has broken its emissions reduction targets into short, medium and long term goals. It plans to reduce operational (Scope 1 & 2) emissions 70% by 2025 from 2015 (short term), by 100% by 2030 (medium) and full net zero by 2039.
Unilever grabbed headlines in 2020 when it announced that it would put €1 billion (US$1.13 billion) in a climate and nature fund. Its Chief Executive Officer Alan Jope said at the time, "While the world is dealing with the devastating effects of the Covid-19 pandemic, and grappling with serious issues of inequality, we can't let ourselves forget that the climate crisis is still a threat to all of us. Climate change, nature degradation, biodiversity decline, water scarcity – all these issues are interconnected, and we must address them all simultaneously."
Unilever brands include Ben & Jerry's (long associated with activism), Pukka, Axe, Cif, Comfort, Knorr, Rexona, Dove, Lux and Lifebuoy. The latter offers hygiene, cleaning and health products that help prevent disease in far-flung corners of the world.
Shiseido
Shiseido, a multinational cosmetics firm based in Chuo City, Japan, announced its accreditation under the SBTi in 2020. That was a big year for the company's Sustainability mission as a whole.
In 2020, Shiseido announced the formation of its Sustainability Committee, "a dedicated
body to ensure detailed discussion and timely management decisions
concerning sustainability issues."
In 2019, the firm had already endorsed the Task Force on Climate-related Financial Disclosures (TCFD) recommendations, and in its 2020 Sustainability Report said it had "analysed risks and opportunities associated with the transition to a carbon-free society, as well as those posed by drastic changes in the natural environment."
That report laid out Shiseido's three-pronged strategy of reducing its carbon footprint, as well as developing sustainable products and procurement practises, and revealed that it had redesigned the manufacturing process at both new and existing factories, introducing more efficient equipment, switching to lower-impact energy sources and using renewables. Shiseido has promoted the installation of solar power systems at sites in Japan and abroad as well as using hydroelectric power when possible.
As well as emissions, Shiseido also set medium term targets for palm oil, paper, water, and waste, and plans to make its product containers 100% sustainable by 2025.
Shiseido-branded products are some of the most recognisable in cosmetics and it is a major player in the Asian market. As with P&G and Unilever, the weight of its commitment is one thing - but the weight of all its branding is something else entirely.
These brands touch every aspect of household life. So, in turn, do their public actions and commitments.