How smart city technologies are changing the world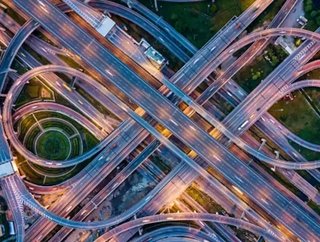 As technologies continue to advance across the globe, CSO Magazine evaluates the innovations smart cities have to offer Sidewalk Labs Owned by Alpha...
As technologies continue to advance across the globe, CSO Magazine evaluates the innovations smart cities have to offer
Sidewalk Labs
Owned by Alphabet, Sidewalk Labs is one of the most prominent smarty city-focused companies. The firm aims to improve urban living by addressing issues such as rising rent prices and environmental damage. "New technology can help, but people can't afford to wait for digital advances to transform the urban environment. So we're creating a new type of place to accelerate urban innovation and serve as a beacon for cities around the world," the company claims. Debuting its technologies in Toronto, Canada, the company is working on a project on the Eastern Waterfront. Sidewalk Labs is working with Waterfront Toronto and the local community to improve mobility, housing and real estate, city services and public spaces by making them more safe, sustainable and efficient.
The firm recently released its Master Innovation and Development Plan (MIDP) for the project, including a breakdown of job prosperity and energy management. Whilst anticipating to create 44,000 jobs in the area, the plan sees an 89% reduction of the city's carbon emissions and an 80% reduction of waste going to landfill through innovations and technologies. Sidewalk Labs has outlined an energy-efficient building strategy that will see a reduction in energy demand, and intends to ease the issue of fossil fuel reliance with an advanced power grid that uses solar energy, battery storage and real-time energy pricing. The firm is working on digital management tools to combat energy waste and smart disposal chains to manage landfill waste.
5G
As technology finds its way to the forefront of smart cities, more and more locations are preparing infrastructure to support 5G connectivity. South Korea was the first nation to adopt the technology on a large scale, but has been closely followed by countries from across the world. European telecommunications companies, such as EE and Deutsche Telekom, have already launched 5G technology in the UK and Germany. Telecom Italia partnered with Ericsson to open Italy's first 5G-connected airport,  the Leonardo da Vinci Fiumicino Airport in Rome. Telstra launched the first 5G smart hub in Australia. The technology is also being introduced to car racing, gaming, and drone taxis.
Forbes recently released data on the impact 5G technology is having on the countries using it. The US is seeing the most success with maximum download speeds reaching 1,815Mbps, followed by Switzerland and South Korea at 1,145Mbps and 1,071Mbps respectively. Australia is hitting figures of 792Mbps, but is the only nation to have its 4G users hit higher maximum download speeds.
SEE MORE:
Energy
As spending on smart cities expands along with technology, it is expected that the market will be worth US$189.5bn by 2023. According to the Worldwide Semiannual Smart Cities Spending Guide released by marketing intelligence company IDC, smart city funding will mostly be invested in energy projects, infrastructure, intelligent transport and public safety. As renewable energy projects now account for 63% of all new power capacity, according to the International Renewable Energy Agency (IRENA), the proliferation of smart grids will only continue at a faster pace. With the technology connecting utilities and consumers, digital is enabling energy grids to better respond to electricity demand. Smart grids are designed to transmit electricity more efficiently, reduce costs, lower peak demand, restore power quicker in the event of disturbances, better integrate renewable projects, and have heightened security.
Smart grids
By 2025, the smart grid industry is anticipated to be the largest emerging market, according to the Global Smart Grid Market study released by Big Market Research. The industry was worth US$66.96bn in 2017 and is expected to be worth $169.19bn by 2025, growing at a compound annual growth rate (CAGR) of 12.4% between the two periods, Allied Market Research claims. Despite North America contributing the most to the market in 2017, the APAC region is expected to grow at the highest speed, with its CAGR set to reach 13.9% in the review period. Companies such as Wipro Limited, Cisco Systems, Siemens, Schneider Electric, Honeywell International and Oracle were highlighted in the report as key market players – being commended for mergers, acquisitions, partnerships and new product launches.
Urban future
The mass technological growth currently underway is extending to all industries and sectors, influencing future innovations and markets. This certainly applies to the smart city industry, as digital is enabling more sustainable practices in some of the world's busiest locations. Heightened energy efficiency, reduced carbon emissions and the development of smart grids are all becoming more prominent, as well as improved safety, less traffic and better housing. As this continues, it is unclear what the future holds for the smartest cities across the globe.