LanzaJet commits to sustainable aviation through an MoU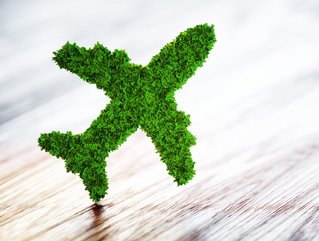 Entering into an MoU with Marquis sustainable aviation fuel (SAF), LanzaJet supports the development of emissions reduction measures to reach net-zero
The development of sustainable aviation fuel (SAF) is the answer to decarbonising a significant contribution to greenhouse gas emissions, but how will a joint effort between LanzaJet and Marquis SAF accelerate the industry's net-zero initiative?
Developing SAF production to reach net-zero emissions
The partners have signed a memorandum of understanding (MoU), which will see the two companies implement a project that will further the adoption of SAF. The project is the construction of a SAF plant in the US that is expected to produce 120 million gallons of alternative fuel each year once operational.
LanzaJet Chief Executive Officer, Jimmy Samartzis emphasised the significance of the project. "We strongly believe in the importance of taking action today to enable the decarbonisation of industry, and our partnership with Marquis SAF is a clear example of putting this into practice. We're able to drive deeper GHG reductions in existing biofuel production, ensure a prosperous future for producers and farmers alike, and decarbonise the aviation sector by deploying low-carbon liquid fuels where they will be needed most in the future — and importantly where they will drive the largest climate and air quality benefits when also considering non-CO2 impacts."
He continues: "This demonstrates the opportunity for the U.S. to produce meaningful volumes of sustainable aviation fuel at scale, transitioning feedstocks from the production of traditional biofuels into sustainable aviation fuel. SAF from existing sources alone could replace more than 50% of US fossil jet fuel use. The key is low carbon intensity, where existing infrastructure is paired with carbon capture and sequestration and renewable energy. Marquis is doing exactly this and makes for a great partnership with LanzaJet."
A partnership to lead sustainable aviation development
The Illinois-based companies pre-empt the Marquis Industrial Complex will act as a prime catalyst for sustainable change, by significantly increasing production capabilities in the US. Ultimately, Illinois will become a hub for sustainable aviation fuel and the development will likely feed into the local economy. But, this is not the first project that LanzaJet has embarked on. The firm recently announced that its first SAF plant, based in Georgia, will commence operations in 2023.
Plans for the complex in Illinois will further expand on the company's sustainability efforts in which Marquis SAF is playing a significant role. "The partnership we now have in place with LanzaJet allows our company to advance low-carbon solutions to address the climate crisis," says Mark Marquis, Chief Executive Officer of Marquis SAF.
"LanzaJet's ATJ technology will be fully integrated into our sustainable fuel plant with a focus on producing Sustainable Aviation Fuel and renewable diesel. In addition, we are making investments in carbon capture, corn kernel fibre technology, and utilising Marquis' proprietary ProCap system for the production of high protein feed and renewable corn oil in this new state-of-the-art facility. This will enable us to lead the decarbonisation of the transportation sector in the years to come."

• Join global business leaders and sustainability experts taking meaningful action at Sustainability LIVE, held at Tobacco Dock, London, 23-24 February 2022. Register to attend today! Click here to learn more.