Maersk accelerates fleet decarbonisation with new vessels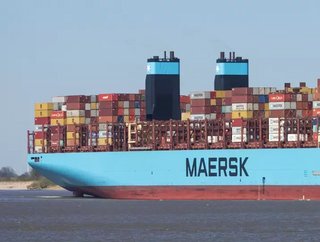 Maersk moves towards decarbonisation with an order of new vessels powered by green methanol, which is produced through biomass and solar energy
Freighter company A.P. Moller-Maersk has announced that it has ordered eight new vessels, which are run on carbon-neutral methanol.
This is to accelerate the decarbonisation of its freighter fleet and satisfy customer demand for greener transportation.
Maersk is headquartered in Copenhagen, Denmark, has a revenue of US$29bn and is the world's biggest shipping company.
90% of world trade is transported by sea and global shipping accounts for 3% of the world's CO2 emissions. 
In 2020, Maersk emitted 33mn tonnes of CO2. Maersk's eight new vessels will result in an annual reduction of 1mn tonnes of CO2 emissions.
Maersk to use carbon-neutral methanol as fuel
The Danish company has vowed to only order new vessels which can use carbon-neutral fuel as it seeks to deliver net-zero emissions by 2050. 
As vessels typically have a lifetime of 20-35 years, this means Maersk must have a carbon-neutral fleet by 2030.
The eight vessels, which can each carry 16,000 containers, will be built by South Korea's Hyundai Heavy Industries and are expected to be ready by 2024.
The vessels will be 10-15% more expensive than traditional vessels and will each cost US$175mn.
The new vessels will be fitted with engines which can run on:
Normal bunker fuel 

Green methanol, which is produced by using renewable sources such as biomass and solar energy. 
Amazon, Disney and Microsoft support Maersk's decarbonisation 
Over half of Maersk's largest customers, such as Amazon, Disney and Microsoft, are also in the process of cutting emissions across their own supply chains.
"We're in it for our customers. They are very appreciative of this and demand is really growing", said Morten Bo Christiansen, Maersk's head of decarbonisation. 
Amazon: In 2019, Amazon began its

Climate Pledge

, a commitment to achieve net-zero carbon emissions by 2040

Disney: The Walt Disney Company's

2030 environmental goals

focus on emissions, water, waste, materials and sustainable design. "These goals focus on key areas of our business where we believe we can have a significant, lasting impact and make a positive difference in protecting our planet", said

Bob Chapek

, Chief Executive Officer.
By working together, a carbon-neutral future is achievable.