McCormick leads condiments industry with its SBTi efforts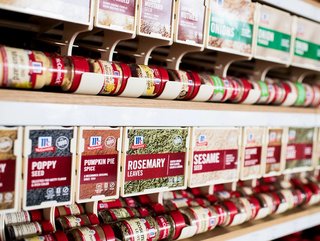 Founded in 1889, McCormick & Company is now a frontrunner in the flavour industry with ESG strategies revolving around the Science-Based Target initiative
Fortune 500 company McCormick & Company is the world's largest manufacturer, marketer, and distributor of spices, seasoning mixes, condiments, and other flavouring products.
With products sold in 170 countries and territories, McCormick has 14,000 employees worldwide and recently recorded US$6.3 billion in total sales. It started door to door, but is now headquartered inn Hunt Valley, Maryland
McCormick says that it is "committed to lessening the effects of climate change by adhering to Science-Based Targets (SBTi)". The target includes reducing carbon emissions, energy consumption, waste, and water use as dictated by the Paris Climate Agreement.
The company has had its targets independently validated by the SBTi. It has also committed to reducing absolute scope 1 and 2 GHG emissions 20% by 2025 from a 2015 base year as well as its absolute scope 3 GHG emissions 16% by 2030 from a 2017 base year.
In a bid to achieve the target, McCormick partnered with the Skipjack Solar Centre. Their deal saw McCormick Maryland and New Jersey facilities being provided with renewable electricity to power 100% of their operations.
McCormick's 2021 performance marks it out for SBTi efforts
In February 2021, McCormick & Company was included in the CDP's esteemed 'A List', highlighting the company's commitment to environmental leadership. The list, issued by the Carbon Disclosure Project (CDP), is recognised by companies all around the world as "the gold standard of environmental reporting".

In April 2021, the company collaborated with Mars, Inc and PepsiCo to become the first corporate members of the Supplier Leadership on Climate Transition (Supplier LoCT). The collaborative initiative was set up in partnership with consultancy Guidehouse to provide suppliers with resources, tools and the knowledge to develop their carbon reduction strategies in line with SBTis.

The Supplier LoCT helps suppliers understand how greenhouse gas emissions can be measured and reduced in their own businesses by setting SBTis. It also encourages firms to join business climate commitment groups, such as the RE100.

At the end of 2021, the condiments giant reported an increase of 13% in their sales growth year-on-year. The company operates on two main segments, namely the consumer segment and the flavour solutions segment. Their sales on the first segment rose by 9% or 7% in constant currency, while the second segment witnessed an increase in sales by 19% or 16% in constant currency.

Growth in its consumer segment was largely due to the COVID-19 pandemic, which saw a shift to at-home cooking among consumers. The company also acquired Mexico-based hot sauce brand Cholula in November 2020, which contributed to sales growth.

Flavour solutions sales rose due to incremental sales from acquisitions, including the acquisition of flavour manufacturer FONA International in December 2020. Additionally, the company also saw an increase in sales to packaged food and beverage companies and foodservice customers.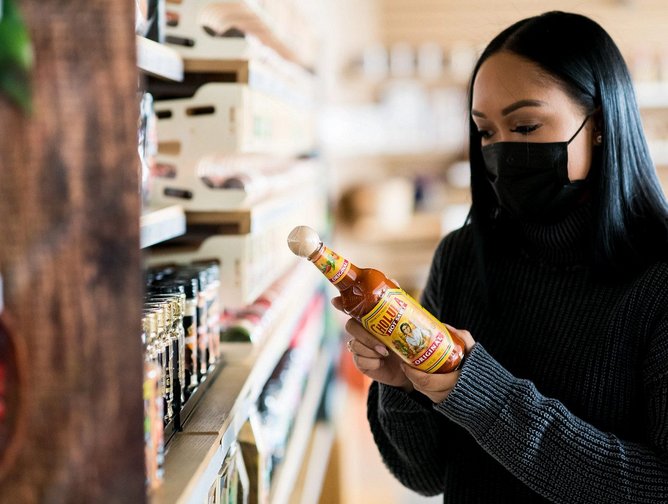 Joining the Fortune 500 and others in SBTi club
On June 2, 2021, McCormick & Company was officially included in the Fortune 500 list of Companies by Fortune Magazine, placing 482. Other achievements by the company include being recognised on the Corporate Knights 2021 Global 100 Sustainability Index, Barron's 100 Most Sustainable Companies List, and DiversityInc's Top 50 list of Companies for Diversity.
"We are proud of our sustained performance and being included on the prestigious Fortune 500 list," McCormick & Company President and CEO Lawrence E. Kurzius said in a company release.
"McCormick delivered top-tier financial performance while continuing to build the McCormick of the future, with investments in supply chain, innovation and brand marketing that will position the company for continued success in 2021 and beyond. At McCormick, we take pride in delivering top-tier financial results while doing what's right. We remain focused on advancing our Purpose-led Performance goals centred around our continued commitment to people, communities and the planet."