Net Zero LIVE welcomes its first sustainability speakers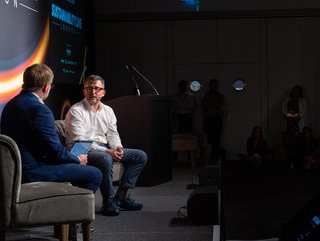 Scott Birch, CCO at BizClik, joined Sean Jones on stage at Sustainability LIVE London for a fireside chat. He now returns for a speaker slot at Net Zero LIVE
Planning is underway for Net Zero LIVE and we're welcoming new speakers to the event. One of these is Sean Jones, CSO at Microsoft from Sustainability LIVE
Still reminiscing on a successful Sustainability LIVE London back in September 2023, we're excited to share the first speaker for the inaugural Net Zero LIVE. But first, more information about this new event hosted by BizClik.
In 2024, organisations will increase their success in the realm of sustainability, but Net Zero LIVE focuses on exactly what it refers to—carbon emissions. The main conversation driving technology innovations and climate tech projects is the impending climate change target.
Corporates play a crucial role in the climate fight with the power to influence economies, fund innovation, and deliver the expertise to build what the world needs to eliminate greenhouse gas (GHG) emissions. Having heard the conversations from the industry, it's clear that businesses are keen to make an impact, and they feed off networking opportunities and shared insights. Net Zero LIVE brings the same great networking platform with dedicated stage themes for viewers to target the right information from relevant executive speakers.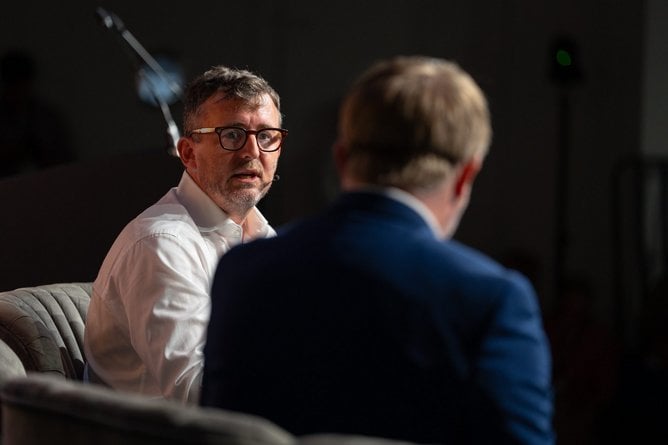 Sustainability LIVE London | Sean Jones, Chief Sustainability Officer at Microsoft Germany
Microsoft returns for another BizClik event
Following the success of his session at our previous event, Sean Jones, Chief Sustainability Officer at Microsoft Germany will return to the stage.
Jones joined Scott Birch, CCO of BizClik, at Sustainability LIVE London for a fireside chat, which went into detail about the company's strategy and implementation of environmental and social initiatives. The aim of Microsoft as a technology organisation is to ensure accessibility to digital devices worldwide, but also ensure that those products are manufactured and managed sustainability.
As a key speaker in the lineup for Net Zero LIVE, Jones will share further insights just six months on from his previous sessions, and we're excited to see what else he can contribute from Microsoft's perspective.
Sponsor the upcoming Net Zero LIVE
The show will take place from the 6th to the 7th March 2024 and follow a similar operation to Sustainability LIVE only with another fantastic agenda and a new venue. Hosted at the Queen Elizabeth II Centre in London, BizClik makes room for more attendees to get through the stage doors.
There is also time for sponsors to get involved. To find out how to support the event and receive great coverage from our virtual audience, you can register your support via the sponsors page.
*************************************************
For more insights into Sustainability - check out the latest edition of Sustainability Magazine and be sure to follow us on LinkedIn & Twitter
Other magazines that may be of interest - EV Magazine | Energy Digital
*********************************************
Net Zero LIVE will be hosted live from the QEII Centre, London on the 6th and 7th of March, and streamed globally via our virtual event platform Brella. Net Zero LIVE London will feature four LIVE themes, incorporating Sustainability LIVE, EV LIVE, Scope 3 LIVE, and Energy LIVE to deliver a holistic conference and exhibition experience with opportunities to connect with like-minded peers and actively contribute to crafting a sustainable future. Following Net Zero LIVE, viewers can also sign up for Sustainability LIVE Dubai and Singapore.
Sign up to the The Global Sustainability & ESG Awards 2024, coming to London on the 11th September 2024.
*********************************************
BizClik is a global provider of B2B digital media platforms that cover 'Executive Communities' for CEO's, CFO's, CMO's, Sustainability Leaders, Procurement & Supply Chain Leaders, Technology & AI Leaders, Cyber Leaders, FinTech & InsurTech Leaders as well as covering industries such as Manufacturing, Mining, Energy, EV, Construction, Healthcare + Food & Drink.
BizClik, based in London, Dubai & New York offers services such as Content Creation, Advertising & Sponsorship Solutions, Webinars & Events.