Odfjell decarbonises shipping operation to reach net-zero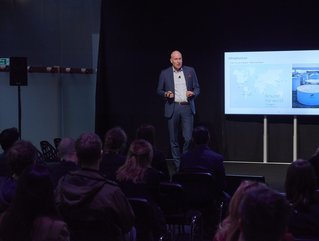 Øistein Jensen of Odfjell speaks about some of the initiatives the organisation is implementing and how shipping can decarbonise and reach net-zero
The shipping industry is just one of many transportation methods that contributes to carbon emissions. But as the demand for shipped goods remains, the only way to supply mass goods overseas sustainably is to decarbonise cargo vessels.

The shipping industry is responsible for 90% of goods transported across the globe and Øistein Jensen, Chief Sustainability Officer at Odfjell SE, says that it is still the most sustainable way to move large consignments of goods. Odfjell is working on ways to eliminate emissions from its chemical shipping service as it sets its sights on net-zero.

Jensen provides data on the current industry trends, which show that there is a lot more development required for the shipping industry to become sustainable—in line with the Paris agreement.

How will Odfjell decarbonise its shipping operations?
The first step to decarbonising a shipping vessel is to ensure that it is working in its optimal condition. Odfjell addresses this across its entire fleet by renewing old mechanics and assessing the performance of its current vessels, making any upgrades that could potentially reduce emissions intensity. As a result, the company acquired 30 brand new ships during the period of 2017 to 2020—sporting one of the most efficient, eco-friendly fleets.
Odfjell then looks at how it can alter its operational strategy by adjusting its route planning strategy—leveraging the best possible routes through difficult weather conditions—and using big data to analyse its performance and monitor speed optimisation to get the most out of each trip.
Jensen highlights the significance of green ammonia, which fits within the company's efforts to retrofit vessels for higher sustainability ratings. He also explains that infrastructure plays an important role in decarbonising the shipping industry, of which 87% will be onshore developments.
When asked by a member of the audience, Jensen says there will be trade-offs of using green fuels to power vessels, as opposed to conventional fossil fuels. "It has to be a trade-off. Hydrogen, which everyone is talking about, has a very low energy density and will require a lot of fuel in order to be efficient," says Jensen.
"We need to trade-off the space on board and the cost of doing that, the cost of refuelling, the risk, tubing, piping, everything onboard, compared to the energy efficiency and the power that we can put down onto the propeller."

• Join global business leaders and sustainability experts taking meaningful action at Sustainability LIVE EXPO, held at the Business Design Centre, London, 7-8 September 2022. Register to attend today! Click here to learn more.