ServiceNow brings forward the date for net-zero emissions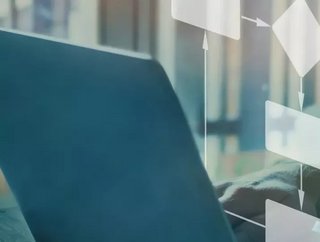 Gina Mastantuono of ServiceNow comments on the latest initiative to bring its net-zero target forward and tackle its scope 3 emissions
Customers looking to increase productivity or create a better way of managing their businesses can benefit from a digital workflow that suits their business needs. ServiceNow provides a cloud-based platform to create digital workflows that provide intuitive user experiences and optimise business productivity. 
Despite setting a goal for net-zero greenhouse gas emissions (GHG), ServiceNow has brought forward its completion date by 20 years, which puts the company well ahead of the date set by the Paris Agreement. This change was also sparked by new information on its Scope 3 emission, which accounted for around 93% of its emissions. The company is working with science-based targets, which will be met by implementing internal reduction programmes and supplier engagement initiatives. 
'As ServiceNow becomes the defining enterprise software company of the 21st century, we are steadfast in our goal to create [a] positive impact in the world', says Gina Mastantuono, Chief Financial Officer at ServiceNow. 'We're committed to making an impact and changing the way the world works by reaching Net‑Zero GHG emissions two decades early – a crucial step in the right direction'. 
Targets within ServiceNow's net-zero strategy
Aligned with its science-based targets, ServiceNow plans to reduce its greenhouse gas emissions in Scopes 1 and 2. As for scope 3, a supplier engagement moment will be rolled out to decarbonise its supply chain, while supporting suppliers in their sustainability journeys. The company will provide support for data centre providers to become Certified Data Centre Sustainability Professionals (CDCSP), which will assist them in understanding the critical steps to long-term sustainability. 
The cloud-based technology provider is also investing in high-quality carbon offsets, by partnering with Everland—a representative of the world's largest portfolio of high-impact forest conservation projects, enhancing biodiversity and the wellbeing of forest communities. 
To find out more about ServiceNow's cloud-based offerings, click here. 

For more sustainability insights, check out the latest issue of Sustainability Magazine.