TIER Mobility: creating a culture of sustainable e-mobility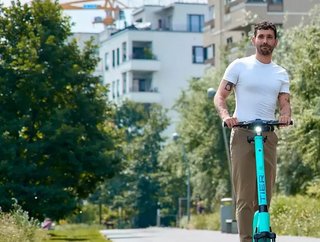 Championing net-zero e-mobility across Europe and parts of the Middle East, TIER Mobility is committed to carbon-neutrality throughout its business
TIER Mobility was conceptualised and co-founded by Chief Executive Officer, Lawrence Leuschner as an organisation centred around sustainable transport alternatives in cities. The inspiration for the company came from Leuschner as he travelled the world for 18 months. During his visit to California, he envisioned the demand for e-mobility and build the business on the premise that it would provide a carbon-neutral solution with zero emissions involved in its processes. 
In a discussion with Ailin Huang, Head of Sustainability at TIER Mobility, she discussed more about the company and some of the key trends that TIER has witnessed since its inception. 
What are the biggest changes or trends that you have seen in the industry?
'It's a really young industry, so there are a lot of changes all the time, but there are three main changes or trends. I would say what we've seen very strongly in the last few months, and the last year is more formalisation of the industry.
'In the first [instance], like when the industry kind of kicked off and also when we entered the market maybe three years ago, every operator was just dumping scooters everywhere. There was maybe like licencing in a few places. There were no tenders, it was kind of just a conversation between the operator and the city.
'But now, most markets now require licences and require tenders, which also means that cities, through these mechanisms, can create more demand for more specific requirements on specific issues, such as parking safety and sustainability, which is really great because it's also changing the way'.
How does TIER differentiate itself from other e-mobility companies?
'We really focus on being sustainable in every sense of the task. we also have really strong financial credibility since we're backed by long term investors and supported by the impact investing firms as well. And in terms of environmental sustainability, we really walk the walk.
'When we say we're using electric vans and the electric cargo bikes, we actually ended up doing it, but other people don't'.
How does TIER ensure that its e-scooters are maintained? 
'Our entire fleet of scooters and bikes operate with swappable batteries, which means our rangers don't have to drive all the scooters back and forth.
'In addition to regular safety checkups that the rangers carry out when they're changing, swapping the batteries, there's also scheduled practise, full inspections and evaluation processes of the vehicles about every six months and through the combination of these two mechanisms we have really early identification of maintenance needs for our scooters. If any of these inspection processes identify that the scooter needs to be repaired, they are then brought to the warehouse for maintenance and repair by our qualified mechanics as well'.
What can be expected from TIER Mobility in the next 12 to 18 months?
'In the coming 12 to 18 months, we'll focus on the implementation of our sustainability strategy, particularly on our emissions reduction efforts with our ambitious targets and we want to halve our emissions by 2026. Making sure that we deliver on those will be a major focus and the second area focus is to deepen the circularity of our product and service as well'.

For more sustainability insights, check out the latest issue of Sustainability Magazine.