What is the new legislation governing sustainable fashion?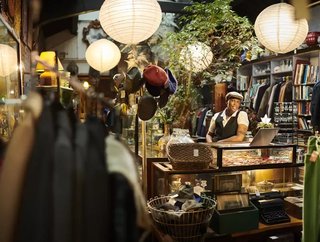 Following news of potential new legislation in the New York fashion sector, we take a look at the significance of this on the industry as a whole
New legislation has been announced to drive sustainability within the fashion industry of New York. With consumers shifting their perceptions of clothing brands to ensure they are buying more ethically sourced and environmentally conscious clothing, it seems fitting to bring in legislation that will ensure just that. 
The New Standard Institute is working towards The Fashion Sustainability and Social Accountability Act, which is backed by the state's Senator, Alessandra Biaggi, and will impose rules on certain companies to implement Science-Based Targets. This will include businesses that receive global revenue exceeding US$100mn. 
How does legislation ensure sustainability? 
The Science-Based Targets initiative (SBTi) was established to lead decarbonisation efforts, which has already been adopted by more than 2,000 businesses with global operations. Ultimately, the initiative provides scientific data to create a clear vision and direction for a business to follow to eliminate its greenhouse gas (GHG) emissions. 
As a result of the legislation, New York-based businesses will be expected to adhere to the SBTi and present evidence of sustainable operations in order to trade in the city.
'As a global fashion and business capital of the world, New York State has a moral responsibility to serve as a leader in mitigating the environmental and social impact of the fashion industry', says Biaggi.
This legislation change — once applied — is likely to set a precedent for the industry and many consumers agree it is a step in the right direction. The World Resources Institute (WRI) research provides great insights into this. 
The new legislative act will hopefully mitigate any further emissions from the industry, which would otherwise be on track to become responsible for more than 25% of global industry emissions. 
• Join global business leaders and sustainability experts taking meaningful action at Sustainability LIVE, held at Tobacco Dock, London, 23-24 February 2022. Register to attend today! Click here to learn more.