Wrightbus' Net-Zero Public Transport Innovation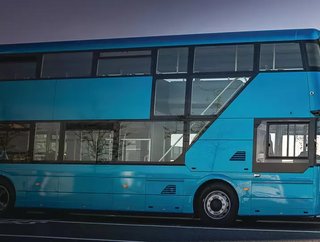 Following the launch of 20 hydrogen-powered buses in London, Wrightbus pioneers the development of an all-electric double-decker bus
Wrightbus, a Northern Ireland based bus manufacturer that is leading the way in the creation of zero-emissions public transport systems, through its pioneer hydrogen technology. Wrightbus was founded in 1946 in the heart of Ballymena, Northern Ireland, when it quickly became a leading transportation company - now with 75 years of experience in the industry. 
In October 2019, the company was saved from administration by prominent green entrepreneur, Jo Bamford, and came back stronger. The company has announced its latest application of zero-emissions transport, in the form of a rapid-charge electric double-decker bus. Wrightbus was also the first organisation to launch a hydrogen-powered bus, along with telematics systems that provide real-time data on the bus' performance, maintenance and emissions reduction.
The StreetDeck Electroliner
The StreetDeck Electroliner is a first for the company, as it brings EV technology to the company's fleet. It believes the new electric bus is capable of producing the optimal range and efficiency, maximising power and offering exceptional recharging times. 
The bus makes use of a French battery pack, which deliverers 454kW, a range of around 200-miles - allowing it to travel on rural and urban routes - and the ability to recharge in two hours and 45 minutes. The batteries will be stored around the bus, so charging points can be installed for passenger comfort. 
Meeting Global Sustainability Targets
Buta Atwal, Chief Executive Officer at Wrightbus, released 20 hydrogen-powered buses last week - alongside London Mayor Sadiq Khan, as part of the city's commitment to net-zero carbon emissions. Aside from London, there are hydrogen-powered buses in operation in Aberdeen, Belfast, and Dublin. There is also a growing interest in the company's offerings across the globe, as it continues to deliver options to benefit the net-zero target - with talks in place to support net-zero goals in the USA, Australia, South America and the Far East. 
"We have gained a strong reputation for our hydrogen double deck, but we want to lead the world in zero-emissions full stop," says Atwal. "Wrightbus has the best brains in the business when it comes to technology, and our StreetDeck Electroliner puts us squarely at the front of the pack."
"We haven't weighed the bus down with a high battery volume just so we can say it's got the most power or range; instead, we want to be the most efficient vehicle on the road, so we've combined optimum power with a class-leading rapid charge meaning our electric bus spends more time on the road than any other."