Al Gore on net-zero, emissions and greenwashing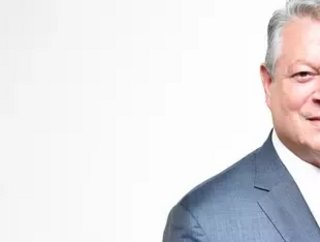 Former Vice President Al Gore is the founder of Generation Investment Management. He recently discussed net-zero and the danger of greenwashing
Ever since the science behind climate change became accepted as common knowledge, companies have been keen to show customers that they are taking their carbon footprint reduction seriously.
The recent cases of extreme weather, such as the bushfires in Canada and flooding across Western Europe and in central China, have caused PR teams to ramp up the publicity surrounding their net zero initiatives. 
Many have published net zero goals, showing that they will reduce their greenhouse gas emissions to zero.
Any remaining carbon emissions from the company will be offset by:
Yet a new report from Generation Investment Management, a financial services fund co-founded by Al Gore, warns that net zero goals could be greenwashing. 
Greenwashing: climate talk, but little to no action
Greenwashing is net zero in disguise. 
It can be as simple as using images of renewable energy in advertising, or not being transparent. For example: a company says that it is only using renewable energy in the head office, leading consumers to think that they are a sustainable company - but they are still using fossil fuels across many smaller offices, causing a large carbon footprint. 
Al Gore wants to make it harder for companies to do this. 
"We need more emphasis on the 'net' part of net zero, so that companies don't pretend that they're going to rely, to an absurd degree, on offsets", said Gore. 
Net zero commitments need milestone targets
Many companies have set net zero goals, such as:
Mobile network Vodafone, insurer Aviva and Sainsbury's supermarket have all pledged to hit net zero by 2040

Rolls-Royce has committed to net zero greenhouse gas emissions by 2030
However, Gore feels that setting such ambitious goals is not enough and that milestones and key targets need to be set in place, in order for businesses to comfortably reach net zero. 
"There's growing awareness that the focus really has to be on a 50% reduction by 2030 if we're going to have any chance to reach net zero by 2050", said Gore. "It's just not sufficiently comforting to have these goals that span longer than the time any of these CEOs are going to be in their current positions."
As companies move towards net zero, they may still be relying on fossil fuels to do business. Gore wants these to be verified and audited.
"Emissions reductions are the key", said Gore. "Net zero can't be a 'get out of jail free card' that lets companies rely primarily on time-distant forestry projects without actually reducing their own emissions."
If the planet fails to reduce its CO2 habit, there is no get out of jail free card - it's game over. 
Image source: AlGore.com