BP joins investors in Pilbara renewable energy project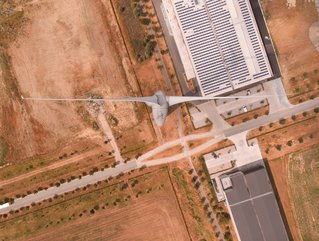 Anja-Isabel Dotzenrath, Executive Vice President at BP, takes about the scale of its latest invest to develop the renewable energy project in Pilbara
One of the major objectives of the oil and gas industry is to divest all assets that are even remotely related to fossil fuels, and divert attention towards renewable energy sources. As global leaders have now set targets to abolish fossil fuel, there is a gap in the market to be filled by the leading providers of energy.

BP is one of those organisations that is on the path to net-zero emissions and is most definitely in the search of new revenue streams. This requires significant investment as the firm has now purchased a 40.5% stake in a project to create a renewable energy hub.

Holding a share in the future of sustainability
The company announced the investment, which goes towards a renewable energy project in Pilbara, Australia, which will become the home of the Asian Renewable Energy Hub (Areh). Plans are in place for the site to reap 26GW of wind and solar energy, equating to a third of the country's current electricity generation.
Anja-Isabel Dotzenrath, BP's Executive Vice President of Gas and Low Carbon Energy, emphasises the scale of the project.
"Areh is set to be one of the largest renewable and green hydrogen energy hubs in the world and can make a significant contribution to Australia and the wider Asia Pacific region's energy transition," says Dotzenrath.
The project is expected to be a major triumph in large-scale renewable energy generation as the company works with other stakeholders—InterContinental Energy holding (26.4%), CWP Global (17.8%) and Macquarie (15.3%)—on the project.
"It truly reflects what integrated energy is – combining solar and onshore wind power with hydrogen production and using it to help transform sectors and regions," says Dotzenrath.
"It also reflects our belief that Australia has the potential to be a powerhouse in the global energy transition, benefiting from both its existing infrastructure and abundant renewable energy resources."
Clean technology breeds green energy solutions
For a project of this magnitude to be successful requires a total investment of US$30bn and a series of engineering experts and technical expertise to complete. As the company works closely with other investors, it will also require heavy planning and cooperation from leaders and suppliers to ensure that it is truly sustainable.
"The race to green energy is on. Recent months have demonstrated the uncertainty and disruption that comes with over-reliance on fossil fuels," says the CWP Global's Chief Executive Officer, Alex Hewitt.
"Green hydrogen is a critical pathway for enhancing energy security and decarbonising hard-to-abate sectors, like mining, steel-making and long-range shipping."
About CWP Global as a sustainable investor
The Eastern European investor, CWP Global is responsible for finance across various sustainability projects. The firm was established in 2006 to support the development of large-scale renewable energy projects across Europe, from the development of the largest wind farm in Europe to some of largest-scale power projects on the planet.
The firm leverages its strategic partners to enable global renewable energy innovation and fast-paced development of new energy sites to facilitate decarbonisation efforts. The firm has been an investor in Areh since 2015 and, since then, has increased its portfolio to the 270MW Sapphire Wind Farm—home to 75 of Australia's tallest commercial turbines.