ChargePoint: leading the expansion of EV charging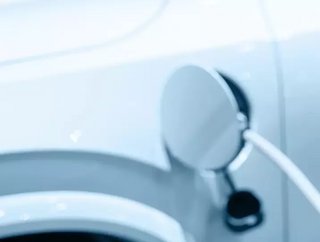 As one of the first electric vehicle (EV) charging solutions providers, ChargePoint is moving fast to develop a global network of charging stations
With the emergence of more and more electric vehicles in showrooms, consumers are certainly warming to the idea of electric transportation. But, as much as we'd like to think electric cars just simply plug in, charge and drive, infrastructure has a long way to go before it can withstand the necessary amount of electric vehicles (EVs) to decarbonise roads across the globe. 
What was once a niche market is now becoming a mainstream mode of transport, but infrastructure requires a significant level of development to manage a world of EVs. 
ChargePoint provides electric vehicle charging
Now that EVs are being adopted by consumers and businesses with small and large fleets, charging infrastructure is required to ensure that vehicles can remain on the road. In the first instance, public EV charging stations were difficult to come by and have not always been suitable for commuters and travellers on long journeys. The speed at which cars can be charged is also a concern for some who are used to filling up in minutes. 
ChargePoint is committed to simplifying electric mobility through its charging innovations. As one of the first charging networks, which was established in the earlier stages while electric cars were being developed, the company's charging stations span the United States and have rapidly expanded into parts of Europe. 
Since its first installations of EV charging stations, ChargePoint's efforts have allowed the company the mitigate 462 tonnes of greenhouse gas emissions (GHGs) and was the first company to receive ENERGY STAR certification for its charging points. 
Partnerships and acquisitions that develop the charging experience
Throughout the year, ChargePoint has undergone acquisitions and entered into strategic partnerships to develop the use of its EV charging solutions. The company partnered with Mercedes to create the 'Mercedes me Charge' solution, specifically for its latest EQS all-electric luxury sedan, which will provide Mercedes owners with a network of nearly 60,000 public charging points across North America. 
To produce innovative developments like these, ChargePoint has also invested in research and development (R&D) with the acquisition of has·to·be eMobility, developing the customer experience with automated billing processes and leveraging a single platform for EV charging.

For more sustainability insights, check out the latest issue of Sustainability Magazine.