Lummus & Energy Internet's carbon-free energy storage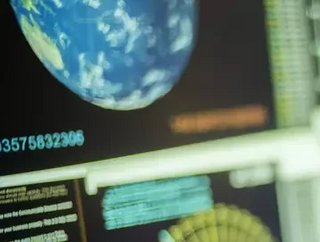 Lummus has entered into an agreement with Energy Internet Corp. to co-develop carbon-free energy storage technology for data centers. The partnership bolst
Low carbon technology company Lummus has entered into an agreement with Energy Internet Corp (EIC) to co-develop carbon-free energy storage technology for data centers. 
The agreement will combine Lummus' process technology development and engineering expertise with EIC's underlying technology and software capabilities.
Lummus and Energy Internet Corp at the forefront of the energy transition
Lummus Technology develops technologies that make modern life possible and focus on a more sustainable, low carbon future. 
Energy Internet Corporation provides solutions for carbon free power plants offering fully dispatchable power (MW to GW scale), using only renewable power sources and very-long duration energy storage (GWH to TWH scale). Its environmentally sustainable power becomes cheaper, more available and of a higher quality.
In 2016, it was reported that the world's data centres used more than Britain's electricity consumption - 416.2 terawatt hours, higher the 300 terawatt hours used by the UK. Lummus has a solution to this.
Lummus Technology and Energy Internet Corp's collaboration to develop technology to store and generate electrical power for the data centre market, will use compressed or liquefied air. This technology will provide long-duration energy storage, using power from renewable sources that can be intermittent and unpredictable. 
The agreement is part of Green Circle, Lummus' new business entity formed to place the company at the forefront of the energy transition and circular economy.
EIC combines decades of well-established process engineering and hardware systems with leading edge AI, IoT and cloud infrastructure technology to produce novel solutions for long duration energy storage, water desalination and gas liquefaction and refrigeration.
A partnership which accelerates the renewable energy transition
"We are thrilled to partner with EIC, and venture into technology applications that provide carbon-free, non-lithium storage that can power data centers and other users where reliability is crucial", said Leon de Bruyn, President and Chief Executive Officer of Lummus Technology. "The partnership between EIC and Lummus also allows us to enter new and growing end markets, strengthens our role in the energy transition and immediately adds to our business while capitalizing on existing capabilities."
"Lummus is a critical partnership for EIC", said Shankar Ramamurthy, Chief Executive Officer of EIC. "Their design, process and equipment technology leadership combined with our software and design architecture innovations are perfect complements to each other. We believe that our partnership accelerates data center transition to environmentally sustainable operations, by providing zero carbon and net zero water energy solutions that are less expensive, more reliable and more available than alternatives today."