Making batteries better with Aceleron's Carlton Cummins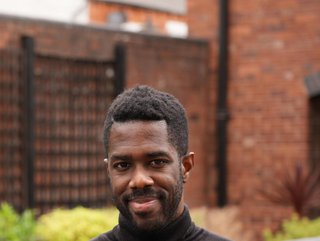 Battery parts are glued or welded together, making them difficult to repair, upgrade, or recycle. Carlton Cummins and Aceleron Energy is changing that.
Aceleron is a clean technology company focusing on improving the current state of batteries by making them better.
Aceleron was founded by Carlton Cummins and Amrit Chadan, who met at an energy trade show in 2015 when the two were inspecting an electric car. Prior to founding Aceleron, Cummins worked in the solar panel industry. Meanwhile, Chadan, a PhD in fuel cell technology, says he is interested in "projects which are low carbon in nature". Both have been featured in the Forbes 30 Under 30 list.
While Aceleron does not produce battery cells themselves, they assemble batteries in a way that makes it possible for the batteries to be repaired, upgraded, and recycled. By doing so, Aceleron says it aims to help increase global access to power storage solutions while helping the world build a circular economy.
An epiphany on energy storage leading to Aceleron
Cummins, Aceleron's Chief Technology Officer, has always been fascinated by energy. He went to the University of the West Indies to pursue a mechanical engineering degree and said when he graduated, "the next best thing in my mind that was close to electric vehicles was solar energy".
Cummins says he became interested in energy storage before he started pursuing his master's degree at Brunel University in London. He then came to realise the problem with renewable energy.
"The sun doesn't stick around that night, the wind doesn't blow when you want it to, [and] the battery is a lovely energy bucket that allows you to fix that," he said.
"That's when it became really apparent that the way we make batteries today doesn't consider any of this," he says. "We make batteries like consumables. They are designed to be produced, quickly used and then thrown away. So that's why I started looking at 'could we make batteries in a way that you could repair them, repurpose them, recycle them?'. And, and that basically was the springboard for what Aceleron is."
"So fundamentally, we are a cleantech company focused on energy storage," Cummins says. "And the fundamental thing we're trying to do is solve two key barriers when it comes to energy storage. One is to do with the battery waste challenge. The way batteries are made today, where everything is glued and welded together, makes it hard to repair and very challenging and complex to recycle."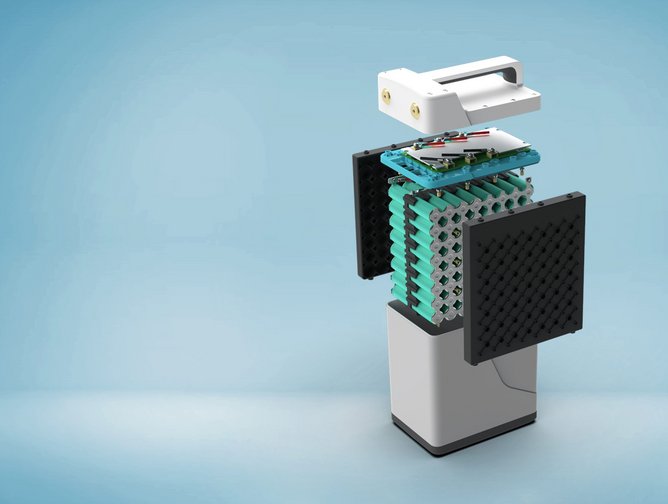 How Aceleron is making batteries better
Cummins underlined the fact that his company does not produce the cells themselves. Instead, they assemble batteries in a way that makes it possible for them to be repaired, upgraded, and recycled, namely by not glueing and welding the cells into the case.
"We really focus on battery assembly technology. We're at that point in the chain where we don't make cells, we use cells from the industry. We focus on how you package that into a battery pack, how that's assembled, and we use non-permanent assembly methods," said Cummins.
"We use compression, a patented assembly technique, where it allows us to very quickly assemble a battery without welding, anything without glueing, anything which enables two key things. It makes it really easy to take the battery apart for repair. It also makes it really easy to disassemble the battery completely for recycling. That's the real key innovation there. We just assemble batteries a little bit differently."
The company also continues to innovate for cleaner energy, from launching small handheld batteries to replace lead-acid batteries that are used for stationary energy storage to recent battery technology for home usage.
"We also have a battery that we are launching this year which is upgraded for home energy storage," he said. "So it's our battery technology, integrated with hybrid inverters, that allows you to power your home with solar energy store at night. Because it uses our modular serviceable battery, it means you can have a home energy storage system with a lifespan equivalent to solar panels."
Realising the circular economy through Aceleron
To widen its reach, the company has also partnered with several partners, such as Hyundai. Recently, Aceleron announced a partnership with Mobility 54 Investment SAS, a subsidiary of Toyota Group. The partnership aims to "accelerate battery innovation in Africa".
"I think the most important thing to note here is that we make a technology that has global relevance for emerging as well as developed markets. And that's why we are working with Toyota to really help scale," said Cummins.
The company's press release claims that "Mobility 54's investment in Aceleron will accelerate the carbon-neutral ambitions in the continent by establishing sustainable long-term battery power, with reuse and rebuild operations supporting Africa's contributions to a circular economy".
Aceleron sees the circular economy as a key strategy to live by. According to Cummins, mining asteroids is not a thing just yet so making the best use of the components available on earth would be the best survival plan.
"The way I often like to frame that is that we live on a rock with a limited amount of stuff," he said. "A really good way to help solve that problem is to start making products that are designed to be easily maintained, upgraded, and recycled. That's the contribution we're making to the world of energy storage."