Nissan's electric vehicle unveiling is a world first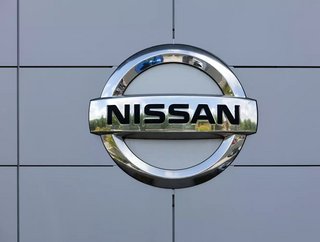 Nissan unveils EV36Zero – a £1bn Electric Vehicle Hub to accelerate its sustainability journey and plans for a new factory powered by renewable energy
Car manufacturer Nissan has unveiled the Nissan EV36Zero, a £1b flagship Electric Vehicle (EV) Hub, a giant step in EV manufacturing.
The Nissan EV36Zero will supercharge the company's drive to carbon neutrality and establish a new 360-degree solution for zero-emission motoring.
Nissan started production in Sunderland in July 1986. The plant has grown into the biggest plant in the history of the UK automotive industry, supporting 46,000 UK jobs.
Current production in Sunderland includes the Nissan Qashqai, Juke and LEAF, most of which (70%) are exported to mainland Europe, with 20% sold in the UK and a further 10% exported to markets than span the globe, from South America to Australia, and from the Nordics to South Africa.
Nissan's renewable energy technology
The transformational project has been launched with an initial £1bn investment by Nissan and its partners Envision AESC, a global player in world-leading battery technology, and Sunderland City Council. 
Comprised of three intertwined initiatives, Nissan EV36Zero brings together: 
Electric vehicles

Renewable energy 

Battery production
Meanwhile, Envision AESC (which owns and operates the battery plant established for the production of Nissan LEAF) will invest £450 million to build the UK's first gigafactory, adjacent to the Nissan plant, powered by renewable energy and pioneering next-generation battery technology
Nissan is dedicated to sustainable electric vehicles 
The new £1 billion Nissan EV36Zero development heralds the next phase of Nissan's electrification plan and its UK operations.
"This project comes as part of Nissan's pioneering efforts to achieve carbon neutrality throughout the entire lifecycle of our products", said Makoto Uchida, Nissan President and Chief Executive Officer. "Our comprehensive approach includes not only the development and production of EVs, but also the use of on-board batteries as energy storage and their reuse for secondary purposes. Our announcement today comes out of lengthy discussions held within our teams, and will greatly accelerate our efforts in Europe to achieve carbon neutrality. The experience and know-how gained through the project announced today will be shared globally, enhancing Nissan's global competitiveness. Nissan will continue to leverage its strengths in electrification to become a company that continues to provide value to its customers and society."
"This is a landmark day for Nissan, our partners, the UK and the automotive industry as a whole", said Ashwani Gupta, Nissan's Chief Operating Officer. "Nissan EV36Zero will transform the idea of what is possible for our industry and set a roadmap for the future for all. We reached a new frontier with the Nissan LEAF, the world's first mass-market all-electric vehicle. Now, with our partners, Nissan will pioneer the next phase of the automotive industry as we accelerate towards full electrification and carbon neutrality."