Samsung Heavy Industries utilises renewable energy at sea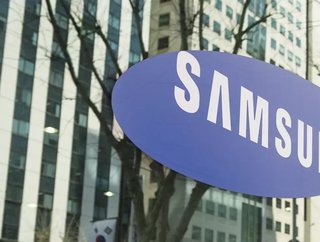 After years of research, Samsung Heavy Industries moves into the renewable energy market with offshore wind
Samsung Heavy Industries has employed offshore wind power, by developing an independent offshore wind floater model.
The company has received Approval in Principle for its 9.5-MW large-scale offshore wind floater model, Tri-Star Float, from DNV.
SHI is headquartered in South Korea, has a revenue of $6b and is best known for its containers and drillships. 
Norwegian classification society DNV operates risk management across over 100 countries, working on wind farms to pipelines and supply chains. 
Samsung Heavy Industries sees renewable energy possibilities at sea
As many of the products made by Samsung Heavy Industries are made to be used at sea, it's only natural for the company to consider using the ocean as a source of energy to power production. 
From years of analysing data across the East Sea, DNV and SHI can ensure safety and energy production through wind farms. The research collected includes a vast quantity of data on:
Wind strength

Tide depth 

Water depth
The steel-frame structures which will support the wind generators at sea, are in a compact design, intended to shorten the construction period and provide energy quicker. 
SHI is ready to begin reducing its use of fossil fuels and embark on a renewable energy journey.
Samsung Heavy Industries moves into the renewable energy sector
SHI began the development of the independent floater model in October 2020, but the floating water tank model test at Korea Research Institute of Ships & Ocean Engineering (KRISO) was not completed until March.
"The offshore floater will enable us to make forays into the renewable energy sector using our capacity to build large-scale offshore plants. We hope our development is aligned with the government's Green New Deal Policy," said Wang K. Lee, Vice President of Offshore Business Division of SHI.