Saudi Red Sea tourism project aims for 2022 'green loan'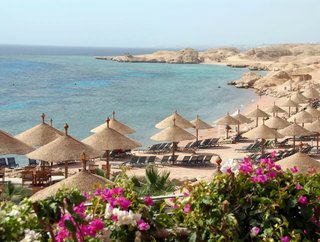 Saudi Red Sea tourism project to raise $2.7bn 'green' loan. The project will focus on renewable energy, marine conservation & environmental preservation
Saudi Arabia plans to raise up to $2.6bn (10 billion riyals) in 2022, for Amaala, one of its popular tourism projects on the Red Sea coast.
The luxury tourism project, Amaala, is situated on the north Saudi Arabian coast of the Red Sea. The resort offers guests activities themed around:
Art and culture

Wellness and sports

Sun, sea and lifestyle
The Red Sea sits between Saudi Arabia and Egypt and it contains some of the hottest, saltiest sea water on earth, as well as 4000km of coral reefs, which are rumoured to be soon declared as a Marine World Heritage Site by UNESCO. 
Saudi Arabia's Vision 2030 roadmap hopes to unlock opportunities for growth and open the country up to the world, with increased tourism providing jobs and improving the quality of life for Saudi Arabian people.
Saudi Arabian tourism sector utilises renewable energy 
Located within the Prince Mohammad bin Salman Natural Reserve and built on an appreciation of environmental preservation and respect for marine life, Amaala is aimed at high net worth travelers. 
The Amaala resort will also use renewable energy. 
"We will come to the market probably sometime next year, with a financing for Amaala specifically related to the first phase of the project", said John Pagano, Amaala CEO. "My sense is it's likely going to be on the lower end of that scale."
The project loan was provided by four Saudi banks, who will finance 16 hotels, due to open in 2024. 
"We could see it as early as 2024-2025", said Pagano. "We need to open the hotels, we need to get up and running and reasonably stabilised so that proper cash will be generated."
Combined, the two projects will create 70,00 direct jobs, as well as 50,000 indirect roles. 
Saudi Arabia expands tourism sector and employment opportunities 
Last month, The Red Sea Development Company partnered with the Human Resources Development Fund to deliver vocational training programmes to 500 Saudis, who aspire to work in the tourism sector. 
These programmes are focused on: 
Hospitality

Airport services

Mechanical engineering

Electrical engineering 

Renewable energy services
"HRDF shares our ambition to support local Saudi's discover rewarding careers", Pagano added. "Through this partnership, we are creating a significant pipeline of qualified local professionals, with the right skills and resources needed to establish a new and successful tourism sector in the Kingdom."
As the world opens up to the 'new normal' post-Covid world, a holiday to Saudi Arabia might soon be a feature on your Instagram feed.