Siemens Energy report underscores need for collaboration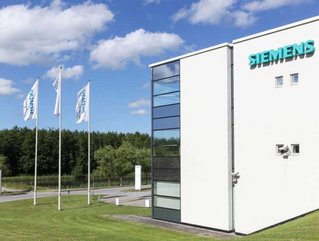 The annual 'Global Energy Transition Readiness Index' also noted major milestones in powering homes and in the production of carbon-neutral fuel
Siemens Energy, the Germany-based energy juggernaut has released its Global Energy Transition Readiness Index, highlighting the action needed to reach net zero.
Cooperation is a primary component. Said Torsten Henzelmann, Siemens' global head of energy and utilities: "A key dimension to tackling the trilemma is speed in cooperating on a global level. We see where we currently stand on cutting emissions and how little time we have left to act if we are to stick to the target of limiting global warming to 1.5°C compared to pre-industrial levels."
The report emphasises the need to tackle a trilemma problem surrounding energy transition: the need to find the balance between affordability, sustainability and reliability, a feat that only cooperation between the public and private sectors will be able to achieve.
Record-breaking project and a path forward
Also underscored, though, were a few other, lesser known stories that had come out over the past year. One concerned the winning of a Guinness World Record by a gas power plant produced by Siemens Energy and Duke Energy. The new plant has the energy to power 300,000 homes.
Said the report: "The output of the unit is complemented by its agility. When renewables such as solar or wind fluctuate, power from the HL-class turbine can quickly be added to the grid to meet market demands and help stabilise the power supply. Thus, the gas turbine supports the increase in renewables that Duke Energy is placing on its system to reach their goal of achieving net-zero carbon from electricity generation by 2050."
Also noted was the introduction of carbon-neutral fuel at an industrial scale, coming from a project known by the name Haru Oni. Based out of southern Chile, the fuel combines water, wind power and CO2 to make eMethanol and electricity.
Anne-Laure de Chammard, who is on the executive board of Siemens Energy, spoke on the matter: "The Haru Oni project aims to demonstrate that eFuels can be brought to market in large quantities and at competitive prices. It lays the foundation for bringing green energy to areas that are still heavily dependent on fossil fuels."