Tyson Foods 2050 net-zero target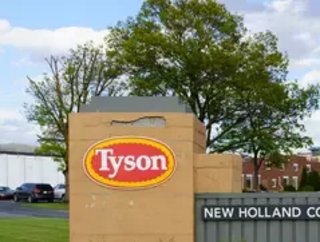 Tyson Foods targets 2050 to achieve net-zero greenhouse gas emissions
Protein company, Tyson Foods, aims to achieve net-zero greenhouse gas emissions across its global operations and supply chain by 2050. 
As the first U.S.-based protein company to have an emissions reduction target approved by the Science Based Targets initiative (SBTi), this ambition, in conjunction with the release of the company's fiscal year 2020 Sustainability Progress Report, underscores the company's commitment to help combat the urgency of the growing climate change crisis.
Every Tyson team member has a role to play in the journey to net-zero
The move to net-zero is an expansion of the company's current science-based target, of achieving a 30% GHG emissions reduction by 2030, which is aligned with limiting global temperature rise to 2.0c. 
As a global organization with 239 facilities and 139,000 employees worldwide, achieving net-zero emissions is a large task, which will require a collective effort from every team member, in addition to external stakeholders.
Tyson Foods goals include:
For emissions to align with limiting global temperature rise to 1.5℃, consistent with the

Paris Agreement

, by the end of 2023.

Establishing a pathway to using 50% renewable energy across its domestic operations, by 2030.

Continuing work to eliminate deforestation risk throughout its global supply chain by 2030.
Progress requires accountability and transparency - Tyson
"We believe what good food can do for people and the planet is powerful",  said Donnie King, Tyson Foods President and CEO. "Our net zero ambition is another important step in our work toward realising our aspiration to become the most transparent and sustainable food company in the world."
"At Tyson Foods, we believe progress requires accountability and transparency and we are proud to exemplify that as we work to achieve net-zero greenhouse gas emissions by 2050," said John R. Tyson, Chief Sustainability Officer, Tyson Foods. 
Tyson Foods' new ambition, along with the company's existing sustainability goals, is aligned with the UN Sustainable Development Goals. 
As part of its ongoing work in this space, Tyson will continue partnerships and collaborations with organizations such as World Resources Institute, The Nature Conservancy, Environmental Defense Fund, and World Wildlife Fund.