Vauxhall Joins Leading EV Manufacturing Companies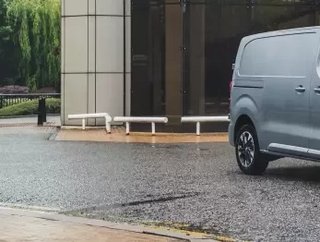 Vauxhall is one of few companies to offer a full range of electric vehicles to suit consumer and commercial demand
Vauxhall has announced it has experienced a successful year in the EV market. The company has seen record sales figures, alongside the number of EV registrations and its ability to offer a full fleet of electric vehicles. 
According to information published by the Society of Motor Manufacturers and Traders (SMMT), the company has recorded around 1,487 sales of its e-LCV, making it a very successful first half of 2021. It also provides a promising insight into the overall uptake of alternative transport technology. 
Vauxhall's EV Offerings 
Vauxhall is now one of few manufacturers that is able to offer a full range of electric vehicles, which covers commercial vehicles like the all-new Movano-e large and the combo-e compact vans, as well as the non-commercial electric Mokka-e and Corsa-e. 
The company's Vivaro-e model still receives critical acclaim and holds multiple awards, including 'International Van of the Year 2021', as well as the 'What Van?' awards for 'Van of the Year' and 'Electric Van of the Year'. It was also named the 'Best Electrified Commercial Vehicle' at the Driving Electric Awards 2021. 
The Vivaro-e boasts an impressive 205-mile range and a payload of up to 1,226kg - which is very beneficial for tradesmen in all sectors. The Vivaro-e is certainly at the forefront of the company's commitment to the electrified vehicle market, as the brand continues to expand its offerings. The company plans to offer an electric version of each vehicle in its range by 2024.
"As a British brand, I'm proud to see Vauxhall is leading the electrification of the UK van market with our multiple award-winning Vivaro-e.  Vauxhall is all about democratising access to electrified vehicles and within a few months we will have an all-electric version of every van we sell which should further help to reduce in-use emissions and bring the lower running costs and user experience of driving electric to even more businesses in the near future," says Paul Wilcox, Managing Director at Vauxhall. 
The Movano-e large van and the Combo-e compact van are set to join the fleet soon, and the company will also include a hydrogen-powered version of the Vivaro-e in 2022.