VIRTUS brings data centre insights to Sustainability LIVE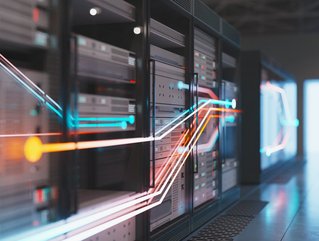 Daniel Burgon and David Watkins explain to Sustainability LIVE attendees how data centres can be more sustainable and gave insights into VIRTUS' strategy
The increasing digital dependence and ability to scale cloud services all falls back on data centres, putting pressure on providers to ensure that their services are both reliable and sustainable. The data centre industry faces sustainability challenges of its own, which has somewhat been accelerated by the coronavirus pandemic as more and more individuals work remotely.

Daniel Burgon, Compliance Manager, and David Watkins, Solutions Director, at VIRTUS Data Centres, spoke at Sustainability LIVE in a digital discussion about the industry and the challenges it faces.

Sustainable cooling and renewable energy at VIRTUS
Watkins looks at the sustainability drivers in the data centre industry and how these affect the market as well as VIRTUS as a company. Optimisation and reconfiguration, carbon footprint reduction, and end-to-end lifecycle management are the three key areas that Watkins discusses during the session, from a sustainability perspective.
He also pays particular attention to the company's innovative cooling system, which has been in operation for a few years and leverages a sustainable source of water supply and reduces water consumption by 30 to 40%.
Watkins continues by explaining some of the organisation's circular processes, which is primarily the ability to assess components of data centre units and resell those that are capable of supporting and maintaining the power of a new unit. Recycling is a crucial step for dealing with parts that don't make the cut or will not be sold on the secondary market.
Burgon talks about the important role of data within the organisation as his job allows him to oversee compliance at VIRTUS. "Currently we need to make sure that we obtain and secure that portion of the grid that is termed 'renewably-sourced'," says Burgon.
"We have brokers that do this on our behalf and we need to make sure, and hold them to account, that they do achieve these targets."
• Join global business leaders and sustainability experts taking meaningful action at Sustainability LIVE EXPO, held at the Business Design Centre, London, 7-8 September 2022. Register to attend today! Click here to learn more.