What methods can we use to close the energy performance gap?
By David McEwan, UK Consultancy Director at IES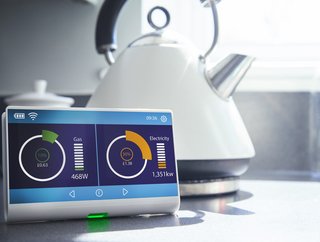 David McEwan, UK Consultancy Director at IES, provides an opinion on how businesses and society can bridge the energy performance gap
Contribution from David McEwan, UK Consultancy Director at IES
The performance gap in the built environment industry is the disparity between the predicted performance of a building at design stage and its actual energy performance once it's in operation. Studies have shown that in-use energy consumption can be five to 10 times higher than compliance calculations carried out at the design stage, resulting in poor energy performance.
The gap in performance is fueled by the tendency for building design to be based on compliance opposed to performance, and research has shown that this is inhibiting progress towards net zero targets. New rating systems, such as NABERS UK, which is specifically focused on the in-use performance of buildings, are likely to drive a move towards performance-based design but currently, just 1% of building professionals are using it.
With energy prices soaring and the clock ticking to meet decarbonisation targets, we must work towards bridging the performance gap and improving the energy efficiency of buildings. To do so will take a concerted effort by all of those in the built environment industry, but with the power of communication and technology it's possible to make a change.
Why is there a performance gap?
The performance gap is a well-known issue in the built environment sector. One of the main reasons for its existence is the design for compliance culture that is prevalent in the UK. This means that as opposed to designing buildings to optimise their energy and carbon performance, the priority is to simply meet the minimum compliance standards. However, the fault for this cannot be solely attributed to designers as clients bear responsibility for encouraging a design for compliance approach in their appointments and also for basing professional appointments and fees on previous projects. This means that past mistakes are continually repeated. Clients need to be investing in good quality design, which is founded on sufficiently detailed analysis, as the increased design stage costs ought to be more than offset by reduced capital and operational costs.
To be in with a chance of meeting net-zero targets, we must be modelling the operational building, going beyond compliance and seeking to maximise the potential of a building to be as energy-efficient as possible.
Aside from this, there are other reasons why a building may not perform as well as predicted once in operation. Energy calculations can often be based on standardised conditions that do not take into consideration individual building factors and therefore won't accurately predict its performance. Additionally, unregulated source of energy consumption, such as plug loads, external lighting or server rooms, are frequently not accurately represented in energy predictions and added together these can use a considerable amount of energy.
If changes or errors are made in the construction process that was not part of the design plan, these will also impact the overall energy performance once in operation. There is an understandable lack of confidence in design-based wholly or in part on compliance calculations because this brings the risk of unquantified errors, which can lead to HVAC plant and related equipment to be vastly oversized, in turn leading to further operational inefficiencies.
How can we close the performance gap?
Energy rating systems and building standards
The introduction of energy rating systems based upon realistic predictions is one method of pushing the built environment sector to do more to match predicted and operational performance. For example, the launch of NABERS UK, a six-star rating system that measures actual energy use of buildings once they are in operation, marked an important point of change in turning the tide towards designing for performance.
At present, NABERS UK is voluntary so people can seek to achieve a rating for their building but the UK Government are planning to launch phase one of a new national energy performance-based rating system in April 2022. Using a rating system like this means that developers have a framework to help ensure that their projects deliver against design expectations and meet the targeted performance rating in operation.
The Scottish Futures Trust has also commissioned a new Net Zero Public Sector Buildings Standard which helps public bodies to meet their net-zero commitments and ensure project and energy goals are achieved. The modelling guidance associated with the standard is a significant step up from modelling for compliance approach which has been the previous focus of analysis during design stages within Scottish construction.
To help people to reach the standard, we have worked with The Scottish Futures Trust to develop a Dynamic Simulation Modelling guide to support reporting against the Operational Energy Target and the Net Zero Carbon performance. Good quality Dynamic Simulation Modelling involves all project stakeholders, so everyone involved in the design, construction and management of a building inputs their knowledge into the building model at each RIBA stage. This improves the communication and collaboration necessary to verify performance predictions and is aimed towards eliminating the chance of there being a performance gap.
Communication is the key to net-zero
A vital part of bridging the performance gap is ensuring good communication between all of those involved in the lifecycle of a building, from inception through design to operation. It's crucial that everyone is aware of the energy targets for the building before work begins, to ensure all are working towards the same goal. This is especially important when it comes to very low energy targets or net-zero carbon targets. In this case, clients are expecting radically lower energy consumption which means that all stakeholders need to collaborate to achieve this.
Each stage of the building process can have a significant impact on the end energy performance. For example, there is all too frequently a misplaced desire to repeat previous design approaches that could be improved, coupled with cost savings badged as 'value engineering' that push up operational energy consumption. A frequent victim of value engineering is energy sub-meters which are key to fine-tuning and monitoring energy consumption in operation.
Additionally, issues that arise once the building is in operation are all too rarely fed back to the design and construction teams who are routinely not involved post-occupancy. This means that key learnings are missed and cannot be utilised to make changes in future buildings. However, technology is now available that can help all of those involved in a project to have access to the necessary data and information, allowing for better communication and decision making.
Enabling net-zero with technology
In addition to good communication, advanced modelling tools are essential in bringing predicted and actual energy performance as close together as possible. Using these tools at design stage means that all factors can be taken into consideration, such as all of the base building energy loads, whole building HVAC and smaller energy users, such as external lighting, thermal gains from services and plug loads, which is often missed out when early-stage energy predictions are made. In addition to this, having a model makes it possible to study a range of "Off-Axis" scenarios which may impact the performance of a building. These include things such as the weather and changes to operation or occupancy.
If a building is already in operation, a digital twin, a virtual version of a building which reacts as its real-world counterpart, can be developed more easily by repurposing the design stage energy model. This technology makes it possible to identify where improvements can be made to bring a building closer in line with predicted energy performance and make savings at a time where every little helps. Different retrofit and refurbishment options can be tested to analyse the impact of their implementation and these findings can be used to aid decisions on improvements that are cost-effective and backed up by detailed data.
Conclusion
There is growing awareness of the performance gap and the problems associated with it in the built environment sector. This awareness is likely to further increase as energy rating systems become more prevalent and perhaps even mandatory. At a time when saving energy is high on everyone's agenda, it's important not to look past the opportunities for energy savings in buildings, both new builds and existing ones. Not only is it cost-effective, more importantly, but it's also necessary to meet net-zero targets and tackle climate change.
Making the move to performance-based design is essential going forward and a key part of a sustainable future. By utilising the innovative technology available and ensuring effective communication from the early stages to operation, it makes it an easier task to design, build and operate buildings in a way that maximises energy performance and moves beyond compliance.