Why is Green Ammonia Appealing to Mitsui and Origin Energy?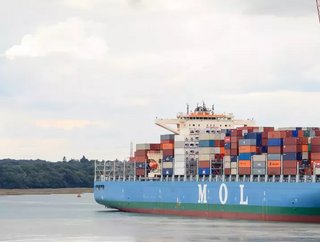 Mitsui OSK Lines and Origin Energy assess the feasibility of green ammonia transportation while Origin considers ammonia production in Australia
The Australian energy company, Origin Energy, and the Japanese shipping giant, Mitsui OSK Lines (MOL) are considering the prospects of green ammonia. The companies have teamed up to determine whether there is a feasible move into the green ammonia supply chain. 
What is Green Ammonia? 
First of all, let's look at Ammonia itself. This substance can be found in general household cleaning products and fertilisers, but scientists have now determined that ammonia can act as a storage mechanism for renewable energy—a task that has proven difficult for many renewables projects. Historically, the production of ammonia has neither been efficient nor environmentally friendly due to the carbon dioxide byproducts. Now that renewable energy is becoming commonplace in modern industry, there is potential for true green ammonia production. 
Partners in the Green Ammonia Supply Chain
One of the benefits of ammonia as a renewable fuel is that it can be stored and transported in a similar manner to oil-based fuels. MOL is working with Origin Energy to explore the possibilities for an Australia-derived ammonia supply chain. Both companies will take part in a joint feasibility study to gain insight into the marine transportation of ammonia and the level of demand in Japan, as well as other parts of Asia. Following the study—set to close at the end of 2021—the pair will set about planning for distribution to key markets in 2026. 
Origin is already gaining translation with another study, which saw the company invest US$2.3mn into the potential development of a green hydrogen and ammonia plant to produce resources for export from Bell Bay in Tasmania. Ultimately, the ammonia industry will provide a sustainable solution for transporting hydrogen as the demand for alternative energy sources increases. 
Tracy Boyes, General Manager of Future Fuels at Origin Energy, says, 'Transport is one of the biggest opportunities globally to achieve emissions abatement through the use of green and renewable fuels such as hydrogen and ammonia'. Boyes continues, 'Australia is in the box seat to develop a world-leading hydrogen sector, exporting low emissions energy all over the world to meet the demand for clean energy from our major trading partners'. 

For more sustainability insights, check out the latest issue of Sustainability Magazine.