Supply Chain Sustainability
Achilles enables transparency of supplier sustainability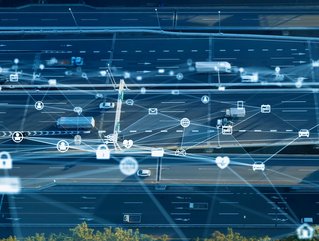 Speaking at Sustainability LIVE, Heidi Jorgensen of Achilles provides a back-end view of its ESG solutions to ensure sustainability in the supply chain
Looking for a way to better manage your procurement processes? Achilles is dedicated to providing sustainability insights in the form of supplier information and supply chain management solutions with applications across various industries, including automotive, shipping, energy, and supermarket services.

Achilles is committed to a future where businesses ensure ethical and efficient supply chain practices and is focused on empowering its clients to manage their environmental, social, and governance (ESG) risks and improve business performance while meeting local, regional, and global ESG requirements.

Achilles is committed to providing ESG insights to enable supplier transparency
Heidi Jorgensen, Vice President ESG & Sustainable Solutions at Achilles, featured at Sustainability LIVE to walk the attendees through ESG requirements and the information that businesses should monitor, report, and present to potential investors, which involves having visibility of their entire supply chains.
Jorgensen provides examples of Achilles' use of data to give clients supplier feedback that targets the specific credentials they are looking for, to show the viewers how ESG assessments look to Achilles' clients. Beyond ESG, Jorgensen also takes a look at two other key metric categories: health and safety, and finance.
She also explains the importance of the auditing process for unlocking information from suppliers to determine whether their actions are aligned with their sustainability policies.
Jorgensen comments on the social aspect of ESG with an example of her work in Nigeria, and she says, "there can be fatalities. There can be really bad things happening. [You must] ensure that the framework, or at least the foundation, is there" because "it's important that all layers of the supply chain quality on the same basis."
• Join global business leaders and sustainability experts taking meaningful action at Sustainability LIVE EXPO, held at the Business Design Centre, London, 7-8 September 2022. Register to attend today! Click here to learn more.