Supply Chain Sustainability
Avantium CEO, Tom van Aken, on a net-zero chemical industry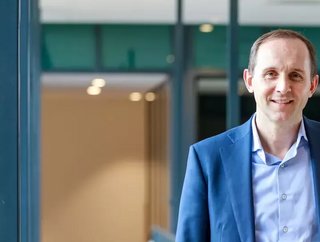 Sustainability talks with Tom van Aken, CEO of Avantium, about the chemical industry reaching net-zero
Avantium, based in Amsterdam, The Netherlands, is a trailblazer in renewable and sustainable chemistry.
As the company evolves into a circular econo­my, Avantium's goal is to develop products to aid the world's independence from fossil fuels and net-zero emissions through manufacturing sustainable options.
Feedstocks in the chemical industry
Avantium mixes sugar with feedstocks, such as agri-food (corn) or  non-food biomass (wood), with chemicals to create 100% plant-based plastic PEF. 
Ray Technology™ catalytically converts industrial sugars to plant-based MEG (mono ethylene glycol) and DAWN and converts non-food biomass into industrial sugars and lignin, which transitions the chemicals and materials into non-fossil resources.
This is used to manufacture textiles and packaging. Once used, it degrades much faster than traditional PET plastic. 
"We want to be fully circular", says Tom van Aken, CEO at Avantium. "We want to make sure we only use sustainable feedstocks. It is an extremely ambitious plan. If I look at the employees we have here; it starts with ourselves before we tell everyone else how to do things."
A fossil free world
Tom van Aken has been the CEO at Avantium since 2002, after graduating from Utrecht University. "I am a chemist by trade, and Avantium has been a really interesting journey. We wanted high-value products and to make them in a way where they could be recycled. That got us where we are now. What happens if a PEF bottle ends up in a landfill? It biodegrades."
The company has ambitions for more sustainable initiatives, from bicycles to achieving net-zero. Avantium's slogan is "We believe in a fossil-free world. Let's go!". What does such a world look like to Tom van Aken?
"When we came up with the slogan, we had quite an intensive debate, and we decided that that's what we are about; there is a tremendous need for change", Tom explains. "We started thinking about the plastic and chemical industry, without the dependency on fossil fuels, but we need the consumer to change with us."
Avantium employs over 200 people across 18 different nationalities within the company. Despite the uncertainty of the past year, Avantium has worked to support those working from home and those who are needed at work sites.
"That was a different year than what we had all expected! We have significant measures to help everyone work from home. We have tried to keep in touch as best as we can", says Tom. "A significant number of people had to come to our plants. We helped them do so safely… but there was a lot of uncertainty. We have the inconvenience of travel too, as we cannot bring new materials to the market. We deal with it the best way we can, but it has been really challenging. My role as CEO is to connect with people, and it helps that I'm a positive person, but these are extraordinary times."
Net-zero at Avantium 
"We have actually launched a new sustainability plan for the company. We call it "Chain Reaction 2030", explains Tom. Avantium will deliver net-zero carbon emissions from their direct and indirect emissions, aligned to limiting global temperature rise to 1.5°C. In order to achieve this, Avantium plans to focus on: 
■ Developing and implementing greenhouse gas reduction and climate resiliency strategies. 
■ Lowering our GHG footprint by increasing energy efficiency and driving investment in renewables.
■ Exploring ways to store away emissions that cannot be avoided, either through natural or technological offsetting schemes. 
The company will: 
■ Switch to 100% renewable electricity
■ Calculate direct GHG emissions
■ Review alternative heating systems on sites
■ Investigate offsetting options for emissions that cannot be avoided 
But things are still standing in the way of Avantium reaching this target.
"All new things are more expensive", explains Tom. "So, we want to scale up so that the cost comes down, and in this economy, sustainability is fashionable." 
Strength and performance 
Avantium's mission is to: "Aid the transition to a fossil-free world by developing groundbreaking products", and the company has created some standout items, including a PEF biodegradable Carlsberg bottle. 
"PEF [is] a combination of paper and bioplastic," explains Tom. "The paper gives the strength, and the performance is the bioplastic. PEF does not impact taste, and the visual is very clear. Of course, it's nice if the customer sees something that they like, and it's good for the planet."
As detailed in Sustainability's interview with NAVEX Global's Karen Alonardo, environmentally positive moves are more popular in the Millennial generation. What would Tom say to other CEOs and businesses who are considering abandoning fossil fuels?
"I don't think there are many that are. Let's make sure that we increase the number of CEOs that do. I'd talk about the way that we are using materials now, which is not sustainable. It requires more innovation and challenge. Part of my life is to change people to see what they can do. I think we can do so much better. A lot of people talk about abandoning fossil fuels, but no one is willing to do it. A lot of young people have. Talk about this with your children. What would you do for their generation?"
It is this generation that will see the last drop of oil drained (assumed to be in the 2050s) and the last lump of coal burned (the 2060s). But is the planet prepared for this?
"I think the interesting thing is, look at the automotive industry", Tom says. "Everything was gas and diesel. Now everything is electric vehicles. We were talking about hybrid cars, now EVs. I am an optimistic person. I think we [understand] what can happen in ten years' time. We need more radical change and solutions. If people don't change, they will be out. If you don't change in time, you are going to be out."
In Sustainability's "Top 10 eco-cities" article, Sustainability rated Amsterdam at number two. 
"I'm happy that it's high up on the list", laughs Tom. "It's a city where sustainability is very well organised. Within our company, we encourage people to use their bicycles. I use an electric bike. To get to zero CO2 emissions, that is what is required."
A fossil-free, net-zero world? Let's go.