Supply Chain Sustainability
Businesses must act now to tackle carbon footprint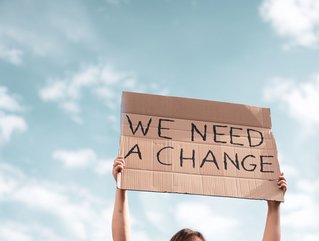 Rod Millar, Chief Executive at Likewize, on how businesses can reduce their carbon footprints with technology and increase supply chain sustainability
There's no doubt the digital transformation has immensely changed our lives. To loosely quote Claus Schwab, while every other industrial revolution has evolved at linear speeds, the digital revolution is the first that is evolving at exponential speed. With our work lives moving faster than ever before, people are relying on their devices more than ever. People cannot function productively or live happily without them and being disconnected for even a short period of time can cause significant disruption to their lives.
While dependency and business investment in technology continues to accelerate, catalysed by the pandemic, businesses are falling behind as it relates to tackling the footprint of this ever-growing tech panacea. With the UK Government recently announcing that it would mandate a Task Force on Climate-Related Financial Disclosures (TCFD) requirements as early as 2023 - the time is now. Yet, many business leaders are still not ready for these ESG requirements.
As the world's fastest growing tech protection and support provider, minimising our client's tech footprint is part of our raison d'etre. By implementing the right tech policies and sustainable practices like taking out insurance, trading in older models and being more open to repairing devices rather than swapping them out at the first sign of problems, businesses and people can take important steps to protect their technology, their pockets, and the planet.
Why is technology disposal at the bottom of the list of business priorities?
The shocking part about all of this is that businesses are spending a fortune, constantly increasing their investment in the latest technology for their people, to enable their productivity. Yet, there isn't a plan or strategy for disposing of their own tech in a sustainable way, or a way that enables these perfectly good devices to have a second life.
We conducted research which found that 60% of UK businesses have no plans to adjust what they are doing around tech upgrades or electronic waste disposal. Which means that devices will be filed away in storage containers or the back of office draws. In fact, our research found that one fifth (22%) of business executives dispose of unwanted technology in landfills or leave them stored away collecting dust.
With many UK businesses planning to phase out more devices in the next five years this issue of tech disposal is only going to continue to grow. Not only is improper disposal contaminating land, but there are perfectly good devices going to waste, when they could otherwise be hugely valuable to many other people. It's no wonder the UK is on course to become the biggest contributor to rising e-waste levels in Europe over the next three years, according to independent research carried out by Spring.
We know that UK businesses are facing mounting pressure to find ways to demonstrate that they are taking real action on their sustainability commitments. Almost every business has an ESG statement on their website, with committed goals for ten years' time. But, in reality these commitments will only materialise long after these senior executives who made the pledges have retired. The real question is, do those companies have current and realistic plans to make the necessary progress now?
We can help them to do just that, by protecting, repairing, recommencing, we extend the life of devices and reduce e-waste. We believe a mobile phone should have at least two owners in its lifetime, and we make that a reality when they are traded in. But too many people are storing them away or wasting them. Ultimately, we want all businesses to keep more devices in people's hands and out of landfill, but to make significant strides we really need more UK business leaders to get on board with this agenda, and act now.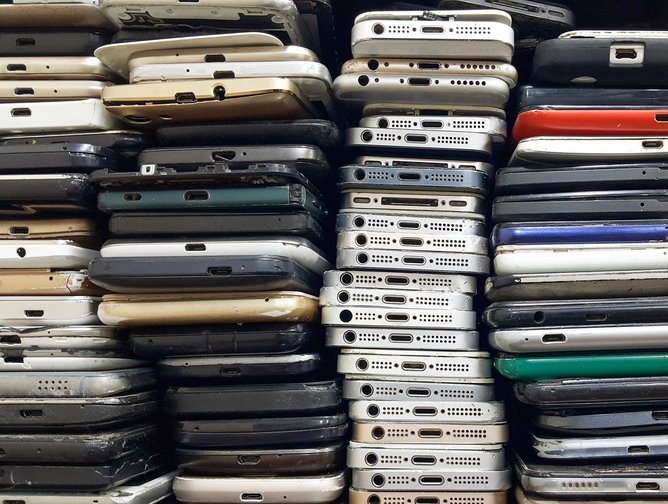 Prioritising sustainability business agendas
Implementing the right sustainable practices early on can make long-term differences in significantly cutting carbon emissions. There are two elements to achieving a sustainable approach to tech. Firstly, insurance; by insuring devices, you ensure that with any breakage, it can be repaired for a small excess fee, meaning, if it does get damaged then it's far more affordable to get it repaired than buying a new one.
Second, trading in your old device – makes your new device more affordable. Through our trade-in and upgrade programs, we rehome 94% of the devices we receive – a massive feat. This ensures that unused devices are kept out of landfills and simultaneously helps businesses to meet their sustainability commitments. This does not only tackle the problem of the rising corporate tech footprint but also benefits the balance sheet and allows business to adopt more progressive thinking around their technology use.
We live in a disposable society where we are all super-reliant on our devices. When they go wrong many of us have been guilty of resorting to buying a new replacement quickly because we cannot function without them. People are overlooking the many replacement and repair services that are available, at the detriment of their pockets and the planet.
What's next?
Technology has fundamentally changed the way we live, work and interact with each other. We are not going back. We are now always connected in this 'mobile first' world, and this has placed an unprecedented reliance upon our devices, such that we cannot function productively or live happily without them.
We see businesses talking about operating out of green buildings, using a high proportion of clean energy yet they ignore the e-waste problem they are creating through not having a sustainable tech policy. We need to continue to educate people, especially business leaders, about sustainable consumerism. We have to learn how to tackle our green tech footprint in the same way that we have learned how to recycle plastics and tackle food waste. There is no excuse as there are simple options available to protect the planet by insuring, repairing, re-commencing our devices. In an industry that is driven by people always wanting a better model these practices ensure a better model for the planet.