Supply Chain Sustainability
A circular and responsible battery value chain is possible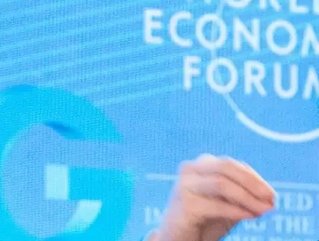 Commentary from Benedikt Sobotka, Co-Chair of the Global Battery Alliance, on a circular and responsible battery value chain
"The landmark report from the UN's Intergovernmental Panel on Climate Change has set out in clear and thorough detail the extent of the climate emergency. Human activity is changing the Earth's climate in unprecedented ways, and drastic action needs to be taken to reduce greenhouse gas emissions – or else rising sea levels, melting glaciers and extreme weather conditions will be inevitable.
"It is clear there has been a marked increase in emissions from burning fossil fuels since the start of the industrial era, which has already led average temperatures to rise by 1.2C, according to the report. Whilst industrialisation may be the root cause of many of the climate-related problems we are facing today, technological progress and modern solutions can also serve as the means to resolve these issues.
"The Global Battery Alliance (GBA), of which I am Co-Chair, was launched in 2017 as a private-public partnership for establishing a circular and responsible battery value chain. The GBA's 70+ members, which include the World Economic Forum, Microsoft, Volkswagen and Eurasian Resources Group among others, are collaborating to find solutions needed to sustainably realise the potential of batteries. For example, the GBA is currently developing a 'Battery Passport' – a type of quality seal that will allow people buying electric vehicles and mobile phones while measuring the environmental impact of the batteries they contain.
"Batteries are a core technology to achieve the Paris Agreement and support the UN SDGs. According to GBA research, by 2030, batteries have the potential to enable 30% of the required reductions in carbon emissions in the transport and power sectors and provide access to electricity to 600 million people who currently lack access. However, this can only be achieved if the expected 19-fold scale up in global battery demand over the coming decade occurs sustainably.
"A circular, responsible and just battery value chain is one of the major near-term drivers to realise the 2°C Paris Agreement goal in the transport and power sectors – setting course towards achieving the 1.5°C goal if complemented with other technologies and collaborative efforts. In light of the IPCC report, businesses and governments must renew their efforts to unlock the full potential of technologies like batteries, in order to power sustainable development and climate change mitigation."