Supply Chain Sustainability
Diego Pantoja-Navajas on creating a sustainable supply chain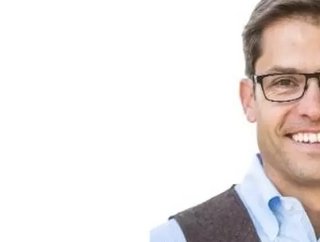 Diego Pantoja-Navajas, Vice President of WMS Cloud Development at Oracle, discusses maintaining a sustainable supply chain
Both 2020 and 2021 brought their own sourcing problems for supply chains - from the disruption caused by the pandemic to the Suez canal blockage. 
Previously, sustainable sourcing involved supporting workers who might become vulnerable to exploitation, mitigating the impact on the environment and lowering overall costs. 
Now, supply chains have been forced to adapt to more sporadic, global issues and wonder what will come next? Will Gen Z abstain from products including PET plastic? Will the arrival of aliens delay digital transformation? Will civil unrest lead to the vandalism of public railways?
Cloud technology company Oracle offers computing infrastructure and software for more efficient performance and the highest security. 
In 2016, Diego Pantoja-Navajas became Vice President of WMS Cloud Development at Oracle. Pantoja-Navajas was responsible for product development and management of Oracle's cloud-based warehouse management system.
Since then, the team has expanded into 14 industries, and Oracle has moved its SaaS application to Oracle Cloud Infrastructure for improved performance and reduced TCO.
Pantoja-Navajas studied Engineering at the Georgia Institute of Technology and has continued his executive education at MIT Sloan School of Management. 
After 14 years of experience in the industry, he claims to have 'a record of successfully disrupting the supply chain industry' through his introduction of cloud-based warehousing solutions. 
Sustainability caught up with Diego Pantoja-Navajas to discuss supply chains, sourcing and the importance of continued learning. 
Resilience in the supply chain industry
"The Suez Canal had a huge impact on my industry," said Pantoja-Navajas about the recent disruptions. "The next event is right around the corner, so our industry needs to be more resilient."
To prevent a similar incident from happening, businesses have to look at the basics. 
"They need to make sure that the infrastructure is there," said Pantoja-Navajas. 
Prior to the Suez canal blockage, many people had not given much thought to how the supply chain worked and would have struggled to locate the Suez on a map. But now they are a lot more aware. 
"Customers say: 'I think most supply chains over the last ten years have been affected by environmental events as well man-made' – Brexit was a good example. Covid-19 finally made people realise the impact of a healthy supply chain. Now, people are paying more attention to their supply chain. The best companies are thinking, how can we better prepare ourselves?" 
Pantoja-Navajas lives with his family in Florida, USA. From there, he has been ardently supporting Oracle employees through the pandemic.
"When the pandemic hit us, we all went home," said Pantoja-Navajas. "Some of our employees got depressed. We decided to have a lot of interaction with our teams to ensure that the sense of family is still there ─ a lot of emails and work meetings that have had a really good outcome. There's nothing like a hug or a handshake, but we are doing our best! If I ask now, 'Do you want to go back to the office?' we will get a 50/50. Maybe have two or three days at home?"
After graduating from the Georgia Institute of Technology, Pantoja-Navajas chose to participate in executive education courses, but not because he felt the education he had already received was insufficient. 
"The world is moving at a very fast speed," said Pantoja-Navajas. "For me, it's an ongoing process - I love learning! I work with a lot of smart people, so it's very good to build new skills."
Sustainable sourcing is a social responsibility
SaaS technology is the process of delivering applications to consumers over the internet (like Google Drive) instead of through software that must be installed and then updated. At Oracle, releasing staff from complicated hardware management has made it easier to support customers. 
"SaaS has to have all of the features and all of the functions," said Pantoja-Navajas.
Sustainable sourcing is a popular topic, with many consumers thinking more about their purchases' environmental and social implications. But what does sustainable sourcing mean at Oracle? 
"For me, it means something has to be renewable," said Pantoja-Navajas. "It has to have a meaning and to be financially responsible. It is critical that it works in the circular economy. The better you do, the better results you will have for the customer, and the results will come back to you. We all need to do more."
Supply chains can no longer afford to ignore climate change
Following the sourcing problems experienced in 2020 and 2021, supply chains are preparing themselves for what might happen next. After Pantoja-Navajas' interview with Sustainability, China and Western Europe were hit by extreme flooding. 
The world's largest iPhone production base is located in the central Chinese city of Zhengzhou. One hundred thousand local people have been evacuated from the city after it experienced eight months of rainfall in one day. 
Across the world in Europe, Rotterdam and Hamburg's ports have had their activities disrupted after floods prevented cargo from travelling to them on railways. 
As Pantoja-Navajas said, the next disruption was, indeed, right around the corner. 
Homes and businesses have been destroyed across two continents, and too many lives have been lost. 
From supply chains to procurement, those involved in sourcing can no longer afford to ignore the potential destructive power of climate change. 
As cities recover and rise, their local businesses will focus on supporting themselves and their supply chains - but most importantly, their employees.