Supply Chain Sustainability
EcoVadis & JAGGAER on supply chain sustainability and risks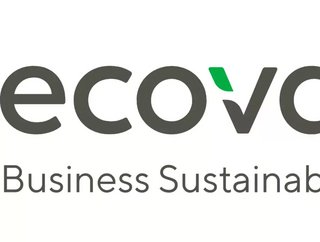 Pierre-Francois Thaler, co-founder and co-CEO of EcoVadis, and Jim Bureau, CEO of JAGGAER, discuss supply chain risks and diversity strengths
"When I was a kid, I had an opportunity to go to Glacier National Park", says Jim Bureau, CEO of digital procurement software company, JAGGAER. "I took my kids to the exact same spot years later, and it was unrecognisable. How do you stop this from happening?" 
As the CEO of JAGGAER, Jim Bureau knows the importance of building a sustainable supply base and how to forge strong relationships with supply partners. He has also done some serious thinking about how we can stop glaciers melting away, especially since deepening JAGGAER's relationship with business sustainability ratings provider, EcoVadis.
JAGGAER's clients use EcoVadis' capabilities to help them select their sustainable supply chain partners. 
"Between EcoVadis and JAGGAER, we help our mutual customers take responsibility for their suppliers' sustainability practices. We're passionate about showing them how to use the right tools. When the entire network—buyers and suppliers— work together like this, we're able to drive positive change starting in the supply chain", says Bureau.
"Our role is to help procurement professionals look more deeply at sustainability-related topics", agrees Pierre-Francois Thaler, co-founder & co-CEO of EcoVadis. "We help buyers make better decisions about which partners they want to work with instead of just browsing the same old criteria of price, quality and on-time delivery."
Thaler co-founded EcoVadis in 2007, with the aim of providing reliable environmental, social, and ethical performance ratings of suppliers for procurement teams. More than 600 multinationals use EcoVadis' ratings each day to reduce risk in their purchasing decisions. 
Supply chain risk in the spotlight
Following the COVID-19 pandemic and the Suez Canal blockage, supply chain risks are entering a new era of prominence in the public eye, not only for procurement teams. EcoVadis is working to improve sustainable supply chains by helping procurement teams with reliable indicators and engagement tools that scale globally.
"We are providing ratings and metrics in a quantifiable way", explains Thaler. "This helps drive change in a massive way. Corporate buyers can move a portion of their purchasing spend to sustainable businesses, like those who value health and safety, the environment, and human rights."
To spread awareness and ignite discussion, EcoVadis runs their annual Sustain conference. Sustain 2021 was attended by over 3,000 virtual attendees and featured 50 experts - including former Vice President Al Gore - who discussed sustainability and procurement, sourcing and supply chain. Thaler hopes that Sustain will encourage business leaders to make the necessary changes to increase their sustainability practices and to take the risks seriously. 
"The point of [the] Sustain conference is for everyone to step up their game and do more", Thaler says. "Sustainability is the new number one priority for many businesses across the world. People used to think that sustainability was only for luxury companies. In the last 12 months, we have seen this shift substantially."
Every business has experienced a shift over the past year - but JAGGAER and EcoVadis have found some positive aspects of change in their businesses.  
"COVID-19 has given us a deeper understanding of and empathy for what everyone is dealing with", says Bureau. "We saw how people had to juggle their personal lives with work. It's given us all a sense of empathy."
So wherever the different teams are working from, what does sustainable procurement mean?
"There are many different levels to it", explains Bureau. "Everybody has philanthropic initiatives - like planting trees when you get a new customer or making a donation to charity. But we think about how companies can make an impact on a larger scale through their supply chain. Sustainability became the number one topic for chief procurement officers."
Many CPOs celebrated this year's Earth Day on 22nd April. The theme was 'Restore Our Earth'. EcoVadis helps other businesses build corporate social responsibility and sustainable procurement, but what does restoration mean at EcoVadis?
"Building back better, with sustainability playing a big part", says Thaler. "We have seen a big change in how investments are made. I think we are starting to see the same in procurement. If you want to be carbon neutral, there will be a massive shift in what corporations are doing. We're seeing more and more customers looking to manage their Scope 3 carbon emissions by engaging their suppliers in the decarbonization journey."
Thaler says sustainable supply chains make an impact on an organisation's overall climate change goals.
"As a global rating agency, we see first-hand how few of the companies in the supply chain are really prepared for, or engaged in, GHG/carbon emissions reporting and reduction -- especially among SMEs, where it's less than 15%. These are the insights and tools we provide our customers all over the world", he says. 
Forging a diverse supply base 
Supplier diversity helps organisations reduce risk and improve sustainability outcomes.
"Forging good relationships with supply partners is a long-term strategic initiative", says Bureau. "Without attacking diversity and inclusivity across the supply chain, it will be difficult to move the needle or make any headway."
In a globalised world - and now a virtual one - strong relationships with supply partners can be built across time zones and borders. While excellent for public image, Bureau believes that building strong relationships across a diverse supply base mitigates potential problems.
"It reduces your risk", he explains. "If you're global, it will have a real effect on business continuity and operational efficiency."
But a 'diverse' supply base has two meanings. A geographically diverse supply base has a range of different locations, all working in unison and able to pick up for each other when delays or disruptions occur. It also refers to a supply base with individuals who can bring fresh ideas, other points of view, different experiences and niche customer understanding into this mix.
"After carbon, diversity and inclusion are a very big topic", counters Thaler. 
Diversity and inclusion are sustainable goals that are a lot more visible to consumers, than going carbon neutral. With social initiatives such as The Valuable 500, companies want to be seen on the right side of history, welcoming minorities and the underrepresented. They also want to implement climate policies in their supply chains. "There is so much innovation in green technology right now," says Thaler.
"Today you can scan the goods at a store to see where the products are from. The traceability and visibility are making people accountable: where are you getting this from, how are you growing this, do they have a target to be emission-free?", questioned Bureau. 
So how can climate policy affect supply chains?
"It needs to be on a global scale", states Thaler. "The EU is planning 'The EU Carbon Tax', which will tax every product. This will have a significant impact on supply chains and the cost of products for many companies."
"Policy is interesting", agrees Bureau. "There is still plenty of opportunity for improvement. We can change our policy in one country, but if others do not follow suit… It takes everybody."
Ultimately the winners in this new business environment will be those who embrace sustainable approaches, including managing their impact on the climate.
"If your competitors do not [implement climate policy in their supply chains], then you will expand in market share. You will grow your revenue. Sustainable supply chains are a differentiator", explains Thaler.
"Supply chain sustainability and diversity delivers high impact across the business", agrees Bureau.
Following the various calamities of 2020, supply chain risks are entering a new era of global concern. As the planet unites against climate change and for international trade, strong relationships can be built on the desire to protect the planet, maintain empathy and mitigate risk.