Supply Chain Sustainability
HUL is recognised for innovative sustainability technology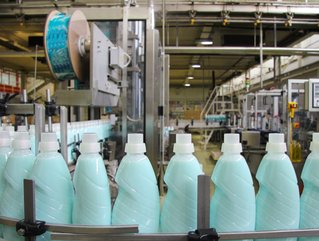 The World Economic Forum has recognised HUL for its innovation at the Dapada facility, developing technology solutions for manufacturing sustainability
A subsidiary of Unilever, Hindustan Unilever Limited (HUL) is India's fastest-moving consumer goods organisation and is driven by its purpose to create a common practice of sustainable living. While bringing innovative products to market, the firm is only empowering the lives of its customers and leveraging its unique position to build a brighter future.

The company's manufacturing facility in Dapada produces its well-known home care products, including surf excel, Rin, and Vim, and has become part of the Global Lighthouse Network—a community that is recognised by the World Economic Forum (WEF) for applying new technologies, innovations and developing more sustainable processes for business operations.

"The WEF recognition is a testament to our sustained focus on making the Supply Chain future fit as part of our 'Reimagine HUL' agenda," says Sanjiv Mehta, President of Unilever South Asia and Chairman and Managing Director of Hindustan Unilever.
"This is the first time an FMCG factory in India has been awarded this status, and I hope more will follow as Unilever increasingly digitises its supply chain function. I would like to thank all our employees in Dapada who have leveraged the factory's transformation and transitioned to this new, digital way of working."
The World Economic Forum recognises sustainable innovation
The Dapada site was established in 2001 and has since grown to produce around three million units per day across its home care brands. Since 2018, the site has developed its technical capabilities and became Unilever's first home care site to be recognised as an E2E lighthouse factory; a factory that has experienced fast-paced digital transformation and is promoting more innovation across South Asia.
"Using Fourth Industrial Revolution (4IR) technologies like augmented reality, big data and analytics, and the internet of things (IoT), the Dapada factory deployed artificial intelligence (AI) and machine learning (ML) led solutions to accelerate the pace of innovation and speed of response to consumer demand," says Willem Uijen, Unilever's Head of Supply Chain for South Asia and Southeast Asia.
Digital transformation has proven successful at the Dapada site with the company experiencing a manufacturing cost reduction of 39% and end-to-end product development lead times by 50%. The site has also halved the number of quality defects in its production process.
Hindustan Unilever implements advanced 4IR
What exactly did HUL do to receive recognition from the WEF? Some of the initiatives adopted by the company at its Dapada site include:
Digital Voice of Consumer - a technology that enables consumer-centric agile innovation using insights from social media platforms and the Unilever Care Line
Predictive analytics that monitors and delivers insights into product performance and changes to product formulations
Machine learning for demand planning and reducing inventory and lead times
Smart manning allocation via an AI-enabled app is designed for advanced analytics and maximises the production floor
Auto loss correction, which actively mitigates 80% of speed loss through real-time analysis to determine the root cause much faster
The organisations to become part of the Global Lighthouse Network are the major innovators that are paving the way for further technologies to be implemented in business processes. To promote sustainability across operations, organisations can leverage digital transformation to overcome barriers and reduce impacts that would otherwise produce secondary, environmentally-damaging consequences.