Supply Chain Sustainability
Kinaxis provides sustainable supply chain planning solutions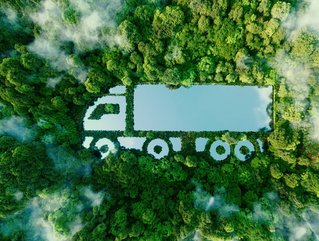 Jim Bralsford from Kinaxis provides a background of sustainable supply chain statistics and insights into the company's dedicated planning solutions
It's alarming to see the extent of leaders that are unengaged in sustainability practices with their supply chain operations. As Jim Bralsford, Supply Chain Solutions Strategist, pointed out at Sustainability LIVE, only 20% of leaders (surveyed) feel connected with their supply chain planning when thinking about sustainability.
With the remaining 80% of those surveyed, there were many that had no idea of their companies' sustainability strategies. And one of the main points of Bralsford's talk was to shows that Kinaxis is creating awareness around sustainability and identifying where businesses can improve.
Supply chain planning for sustainability
Bralsford divulges some critical statistics from some of the world's leading consultancies, which relate to supply chain sustainability:
McKinsey says that 80% of overall greenhouse gas (GHG) emissions come from supply chains
The global management consultancy, BCG records that 90% of the contributors to global GHGs are small-to-medium enterprises, which are not likely to be incorporated into planning and reporting
HSBC says it's important to embed sustainability into every link of the supply chain
Two-ways to incorporate sustainability into the supply chain
Bralsford explains the two methods in which businesses will incorporate sustainability into their supply chains, which includes two phases that echoed throughout Sustainability LIVE. Corporate sustainability strategy is one that all businesses will be considering for the foreseeable to meet the needs of the Paris Agreement and those set out by COP26. The other is supply chain transparency, which is crucial for understanding exactly where resources come from and where they end up.
There are many areas of the supply chain that will require address from now, which are beyond immediate supply chain operations. Energy sourcing is critical for meeting climate deadlines, but also the emissions incorporated in Scope 2 and Scope 3—which businesses will struggle to control without better use of data. Operatives within the supply chain need to be aware of supply chain credentials, but can only do so with a clear sustainability strategy.
To catch the latest from Sustainability LIVE and watch all sessions on-demand, visit the Sustainability Magazine YouTube channel.
For more supply chain content, Procurement & Supply Chain LIVE is back for more industry insights at Tobacco Dock, London.