Supply Chain Sustainability
Oracle startup Groen Sky's climate-friendly cloud solution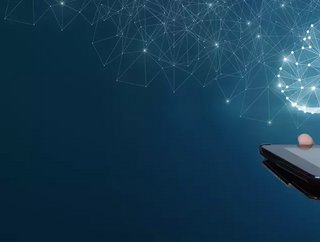 Oracle's Danish startup Groen Sky is experiencing high support for its cloud solution, where data can be stored in a way which reduces 90% of CO2 emissions
Great interest has followed the launch of a green cloud solution, from Danish startup company Groen Sky, a member of Oracle for Startups, in September. 
Running on the Oracle Cloud Infrastructure, Groen Sky describes the solution as the world's most climate-friendly solution, with long-term storage of data and a 90% reduction in CO2 emissions.
Long term storage and lower emissions, consumers and the climate are winners
Groen Sky established a crowdfunding campaign via Indiegogo, with the aim of validating demand and raising money to be able to develop a Groen Sky app for mobile, in order to improve the user experience. Groen Sky reached the goal of the crowdfunding campaign with six days left. 
"We see the support as a clear expression that people can see the great benefits of our green cloud solution", says Pierre Bennorth, CEO and founder of Groen Sky. "Groen Sky is not only climate-friendly, but also cheaper than other solutions for storing data, so if you choose Groen Sky, you can both reduce your CO2 footprint and save money. The great interest in our crowdfunding campaign has documented that one can especially see in the companies that Green Sky makes both consumers and the climate winners.'' 
Pierre Bennorth explained that several companies have bought subscriptions to Groen Sky. One of the companies will pass on the subscriptions as a gift to students, primarily for technical and science education. When the students start using Groen Sky and store their files in "long-term storage'', it will have a positive impact on the company's own CO2 accounts.
Driving sustainability is critical and startups are at the forefront 
The reduced CO2 footprint is achieved because the cloud solution from Groen Sky divides files into two groups: 
Files you want immediate access to

Files that can be in a so-called long-term storage
The consumer can choose which data they want access to immediately and which should be stored in long-term storage. The more the consumer stores in long-term storage, the more they reduce their CO2 footprint and save money. If the consumer needs the files stored in long-term storage, they can access them within a few hours.
"Most of us have photos, movies, old school assignments and other things that we would rather not delete because we might want to find them again at some point", says Bennorth. "But we do not need to access everything in a split second. While we in the team behind Groen Sky worked on developing the cloud solution, we found that 80% of the files we had saved ourselves had not been accessed for more than a year."
Sound familiar?
"Helping our climate and driving sustainability are critical for our future, and startups like Groen Sky are at the forefront pushing innovation forward", said Jason Williamson, VP and Global Head, Oracle for Startups and Oracle for Research. "We're proud to be partnering with startups like Groen Sky with our Oracle for Startups programme, and powering their solutions with Oracle Cloud Infrastructure."