Supply Chain Sustainability
Plant-based seafood from OmniFoods available at Starbucks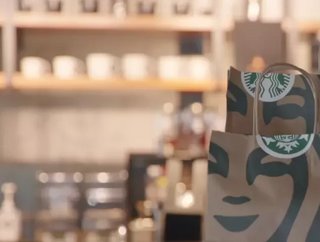 Starbucks in Hong Kong is now offering climate-conscious consumers plant-based crab salad, created by OmniFoods
In a partnership with OmniFoods, Coffee-giant Starbucks has made an unusual addition to its Hong Kong menu: vegan crab cake salad. 
This is the first time the chain has served seafood and comes at a time when businesses are trying to lower their carbon footprints - something the fishing industry is hugely responsible for. 
Starbucks was founded in 1971, Seattle, USA and has a revenue of $26bn. OmniFoods is a younger company, founded in 2018, Hong Kong, with a revenue of $5mn. 
Seafood lacks sustainability 
Many used the lockdown periods over the past 19 months to watch documentaries. One which shocked those missing their annual seaside holiday, was Seaspiracy (2021), which explored the impact of overfishing on the environment.
In the Great Pacific Garbage Patch,

52%

of the plastic is from the fishing industry - including fishing lines, ropes and nets. This plastic pollution is killing up to

100,000

marine animals per year

In addition,

85%

of global fish stocks are 'over-exploited', with some nearing extinction
According to a survey by Mintel, the Covid-19 pandemic has led more young people to turn to a vegan diet, with statistics as high as 25% of Millennials in the UK seeing the plant-based diet as more appealing. 
Starbucks first started offering customers non-dairy milk in 1997 and now the Millennial-favourite has caught on to the vegan food trend, it is seeking to fulfill modern customer expectations and show its sustainability credentials. 
Sustainable vegan food for a healthy future
David Yeung is the founder and CEO of Omnifoods, which created the plant-based crab used by Starbucks. He is dedicated to solving food insecurity and powering corporations towards a sustainable and healthy future. 
Yeung has won awards such as:
EY Entrepreneur of The Year Award 2020

Social Entrepreneur of the Year 2018
"Together with our many restaurant partners, we believe we are bringing a whole new dimension of plant-based offerings that will accelerate the movement", said David Yeung, founder and CEO of Green Monday Holdings and OmniFoods.
OmniFoods: a supply chain based on plants