Supply Chain Sustainability
Primark & Puma in new sustainable sourcing drives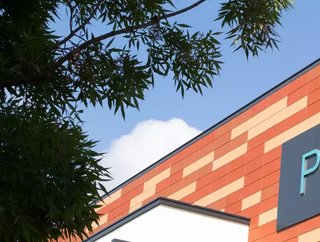 Fashion revamp: Primark vows to make its clothes more durable, while Puma embarks on a sustainably sourced shoe box initiative
Fashion houses Puma and Primark are on a mission to lessen their environmental impacts. 
Sports company Puma is headquartered in Herzo, Germany and has a revenue of €5.5bn. Puma has introduced a new shoebox design, which will save 2,800 tonnes of cardboard every year, as part of its sustainability strategy to make a positive environmental impact across its product range.
Highstreet staple Primark was founded in Dublin, Ireland, 1969, where it still goes by the original name, Penneys. Now headquartered in Massachusetts, USA, it has a global revenue of £7bn. 
In a new initiative, Primark will:
Make clothing from recycled or sustainably sourced materials

Design clothes with strengthened durability and to be recycled 

Halve carbon emissions across its value chain

Pursue a living wage for workers in its supply chain
Puma's recycled cardboard shoeboxes will save up to 33,600 trees
Athletic and footwear and apparel company Puma has redesigned its shoeboxes for a cleaner environmental impact. 
The new shoeboxes are made of more than 95% recycled cardboard.
"If we consider that it takes about 12 trees to make a tonne of cardboard, we are saving 33,600 trees every year", said Stefan Seidel, Head of Corporate Sustainability at PUMA. "That is more than the number of trees in Central Park in New York. Such initiatives, which are part of our 10FOR25 Sustainability Strategy, help us make a positive impact at scale."
PUMA's 10FOR25 targets cover:
Climate Action

Human Rights

Circularity as well as Plastics

The Ocean
The targets are aligned with the United Nations Sustainable development goals. 
Puma's next focus is creating sustainable alternatives for its hangers and shoe trees.
Primark pledges to make sustainability more affordable 
One of the biggest arguments against sustainability, is that it is simply too expensive.
Electric vehicles are more costly than traditional petrol models. Meat and dairy foods are often cheaper than healthy plant-based alternatives. Fast fashion items, which might only be worn a few times, are more affordable than durable, ethically sourced clothing. 
British highstreet legend Primark, known for its vast range of cheap and stylish clothing, has unveiled a wide-reaching sustainability strategy, designed to:
Reduce fashion waste

Halve carbon emissions across its value chain

Improve the lives of the people who make Primark products.
Primark's new commitments will see the company ensure all its clothing is made from recycled or more sustainably sourced materials by 2030 – today this accounts for 25% of all clothes sold. 
As a next step, all men's, women's and kids' entry price point t-shirts will transition to being made with sustainably sourced cotton over the next year.
Primark is also committed to improving the durability of its clothing so it can be worn for longer, including working to define new industry guidelines on durability with WRAP, the UK charity committed to accelerating the fashion industry's move to circularity.                                        
"This is a new and exciting chapter in the Primark story", said Paul Marchant, Primark CEO. "Our ambition is to offer customers the affordable prices they know and love us for, but with products that are made in a way that is better for the planet and the people who make them. We know that's what our customers, and our colleagues, want and expect from us."
This is an exciting new frontier for Primark, but it's also a call to action for other retailers.
"We don't have all the answers and we know we can't do it alone", adds Marchant. "We're committed to work in partnership with the industry to drive real change at scale."