Supply Chain Sustainability
Supply Chain Issues Affect JoJo Maman's Business Practices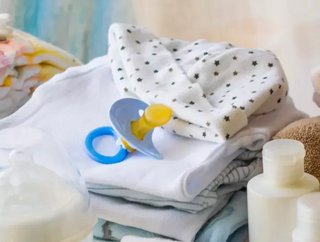 A struggling supply chain has caused delayed receipt of shipments at JoJo Maman Bebe, expected to last until the end of 2021
What effect does supply chain disruption have on the baby clothing and goods industry? 
JoJo Maman Bebe, the baby clothing and goods retailer has seen some struggles over recent months, leading to increasing prices across its product range. Provoked by issues in the supply chain, the company has seen its shipping costs increase four-fold and as a result, it 'had no choice but to pass on some of these costs to our customers', says Gwynn Milligan, Commercial Director at JoJo Maman Bebe. 
Strategies to Meet Demand
There is no set price change for products. Prices of goods will vary depending on the materials that they use, of which raw materials like wood, paper and plastics seem to be affected the most. Other prices were raised to bridge the gap between rival retailers. 'We've looked at prices across our competitors and also what customers [are prepared] to pay', says Milligan. 'There's no set increase in any area, but it depends on what we've looked at and what's going on in that sector'. 
The retailer has also pointed out a struggle that is present among all supply chains across the globe. The worldwide shortage of lorry drivers has adversely affected its deliveries, which has delayed its receipt of shipping containers. 'We're advising customers not to panic because we've increased our orders to deal with the ever-growing demand of JoJo'. 
Too early to plan for Christmas?
The British Retail Consortium (BRC) has expressed concerns that prolonged supply chain issues could result in higher prices until the end of the year. In light of this knowledge, the word 'Christmas' became one of the most searched terms on the JoJo Maman website as consumers plan ahead for the holiday season. 
While the retail industry has experienced price reductions of 0.8% per year, Helen Dickinson, Chief Executive Officer of the British Retail Consortium, says, 'there are some modest indications that rising costs are starting to filter through into product price'.

For more sustainability insights, check out the latest issue of Sustainability Magazine.